November 30, 2020
Dear Bowmen Community,
Thank you again for your patience and understanding over the past two weeks.
Textbook/Materials Distribution Update 11/30/2020
Textbooks and materials will be available tomorrow from 7:30am-3:45pm and can be picked up by anyone who is able to be here. Please remember to wear a face covering and observe also necessary and required social distancing expectations. Also remember that only those who are enrolled in following courses with the listed teachers have materials to pick up.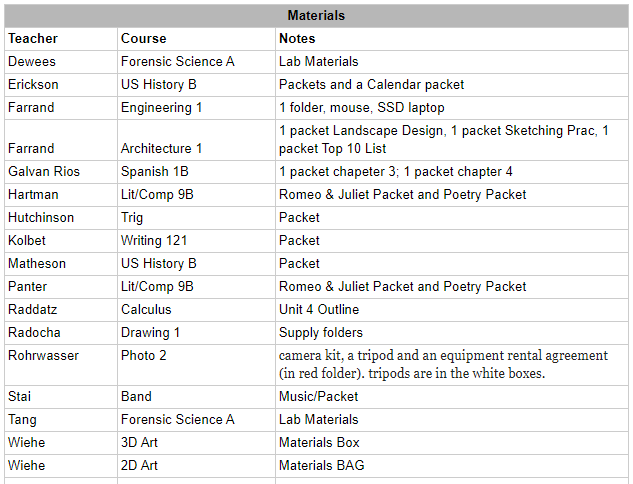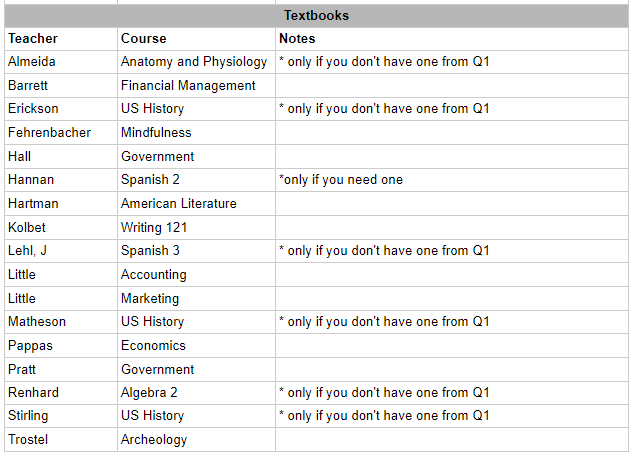 Please let us know if you have any questions. Thanks!
Sincerely,
Melissa Baran
Principal