For the Month of May
Baseball
Nick Gribble:
Nick has been an asset for the baseball program both on and off the field. His bat, elite speed and defense have set the pace for the varsity team this season.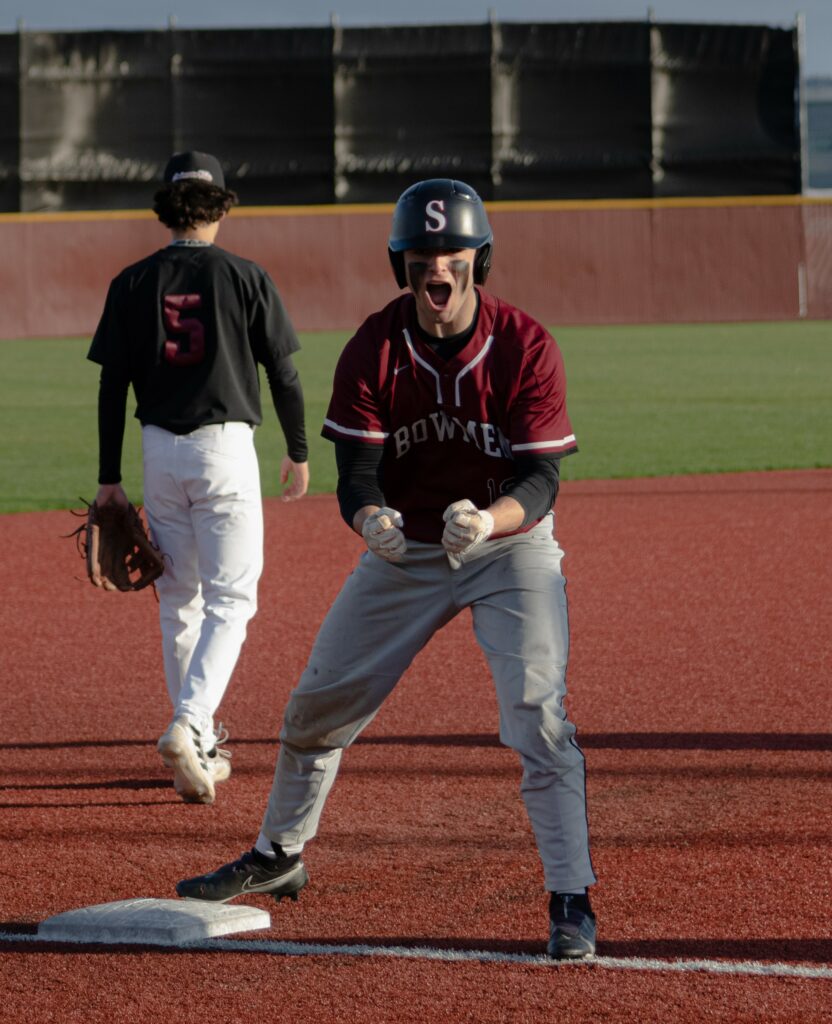 Softball
Faith McHill:
Faith is a HUGE part of our success this season. She leads our team from the mound, with 145 strikeouts so far. She also is one of our top hitters, with a league batting average of .400 and an on base percentage of .524. What makes Faith even more impressive and a stand out leader for our team, is even when she is not playing in a game, she is one of our loudest and most supportive teammates you will find. Faith was a big part of our important win against Newberg this season – getting hits and striking out hitters (the last huge out of the game!) Congratulations FAITH!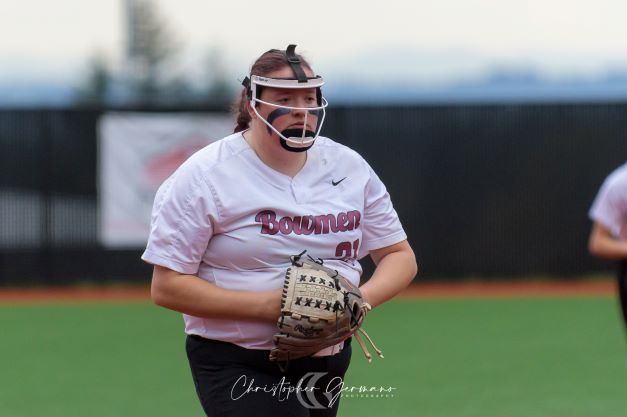 Boys Lacrosse
Tate Barnard:
Tate is a Senior defender and Captain for the men's lacrosse program. His physical and vocal leadership abilities allow him to thrive amongst his teammates, and his always positive attitude is infectious to anyone he is around. Tate will continue his lacrosse career playing at Transylvania University next year. Good luck, Tate! And thank you for your commitment to our program!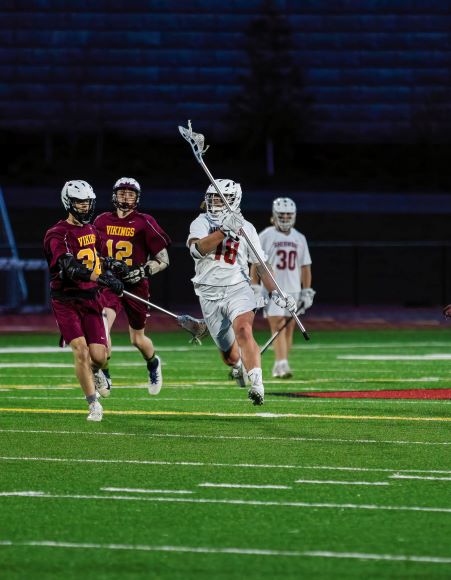 Girls Lacrosse
Izzy Gaba:
Izzy has done an amazing job moving from midfield to defense. She has helped our defense a lot and has continued to get better every week. Izzy works very hard and is a great teammate.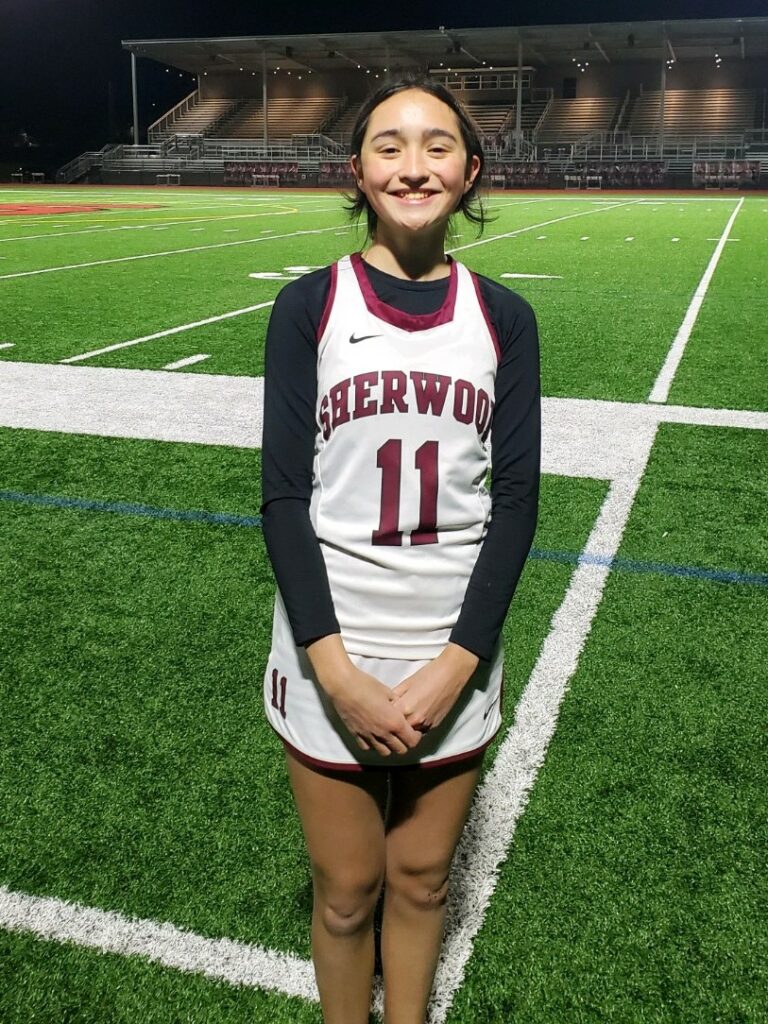 Boys Tennis
Anthony Robin Reyna:
He is a senior that lettered in Varsity; he played in three matches and won all three! Anthony is going to University of Oregon next year, was on the 2022 prom court, and he is in theater. He is just an all around good kid!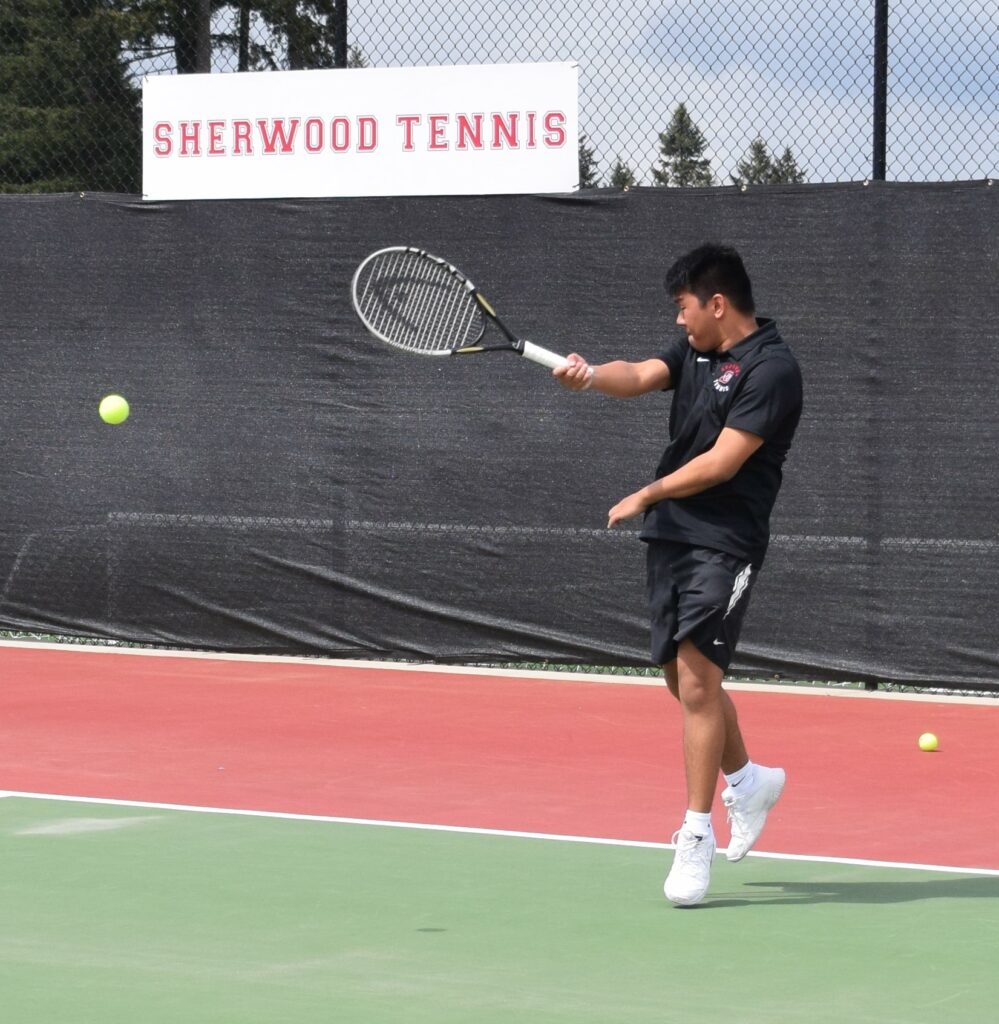 Girls Tennis
Mandie Jensen:
Senior Mandie Jensen is our athlete of the month. Mandie has been our strongest tennis player for most of her four years on the varsity team. Mandie is one of our two team captains. She is a friendly, kind teammate who everyone loves being around.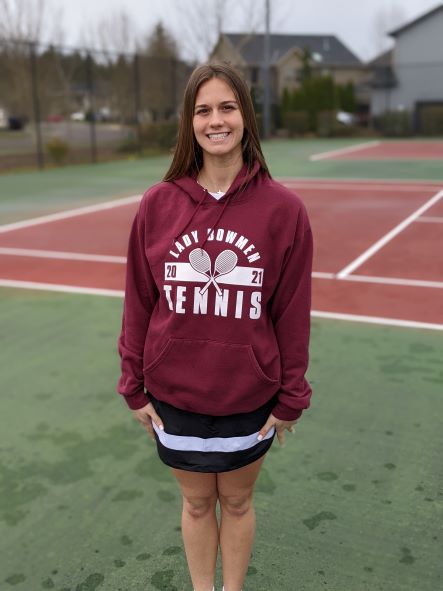 Boys Golf
Brody Bittner:
Brody has been a tremendous leader and captain in his senior season this year. Our program is so lucky to have a role model like Brody! His commitment, dedication, and character make him an exceptional teammate, on top of his great skill. We have been so fortunate to have Brody as a part of our program, and the entire team is better because of him. We will definitely miss him as a major part of our team, but wish him lucky in what comes next.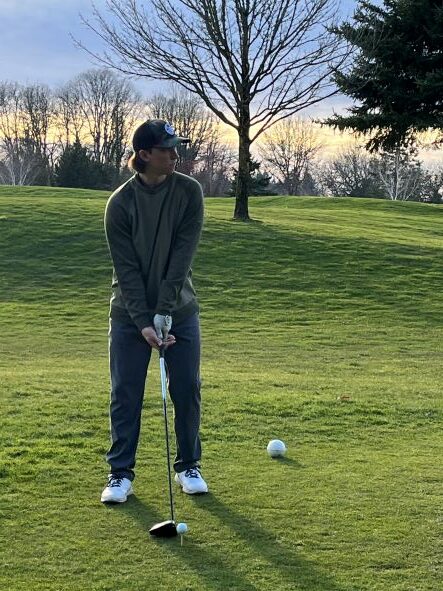 Girls Golf
Gracee Bayne:
Gracee has been a strong contributor to the Sherwood Girls Golf team. In her first year in the program, Gracee has improved aspects of her game including course knowledge, creating solid contact, and persevering through tough conditions during competition. Gracee is extremely coachable, and has paid attention to detail to improve her skills. This has led her to play at the Varsity level, even though most of the year on JV, and in her first year of organized play. This an incredible feat and a true testament to her natural abilities. She has an amazing attitude, a driven work-ethic, and will do whatever she can to be a better player. It is with great excitement, and pride, we wish to honor Gracee Bayne as our Sherwood Girls Golf Athlete of the Month for May. Great work Gracee!

Track and Field
Katelyn Morris:
Katelyn is ranked 3rd in the pacific conference in the 100 and 200 meters and has been a dominant force in the sprints and relays this season for Sherwood High School.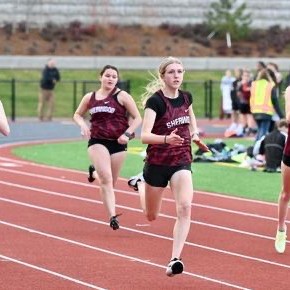 Suliasi Laulaupea'alu:
Junior Laulaupea'alu is the top freshman shot putter in the state and the reigning Pacific League champion. He will be competing at the state meet at Hayward Field on May 20th.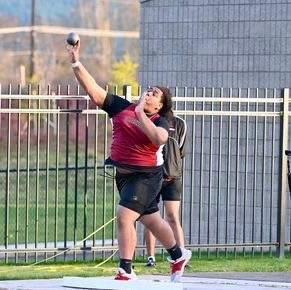 For the Month of April
Girls Golf
Campbell O'Connell:
Campbell has contributed significantly to the successful overall results of the Girls Golf Team this season, not only by her stellar play on the golf course, but also by her example to others on the team. Campbell works very hard on her golf game in practice and can be counted on as a strong competitor. Campbell is an excellent teammate and a good example for others of the reward for hard work and dedication to the sport.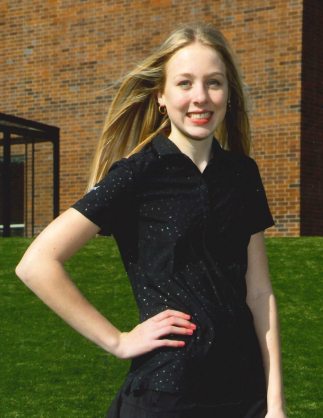 Boys Golf
Luke Stoddard:
Luke played in his first varsity match of the season at the Reserve this month, and shot an 86 to clinch the tournament in the final group for Sherwood. Not only is he a valuable player on our team, but his attitude and commitment makes everyone better. His dedication to the game and team is unmatched. We are very lucky to have Luke as a part of our program.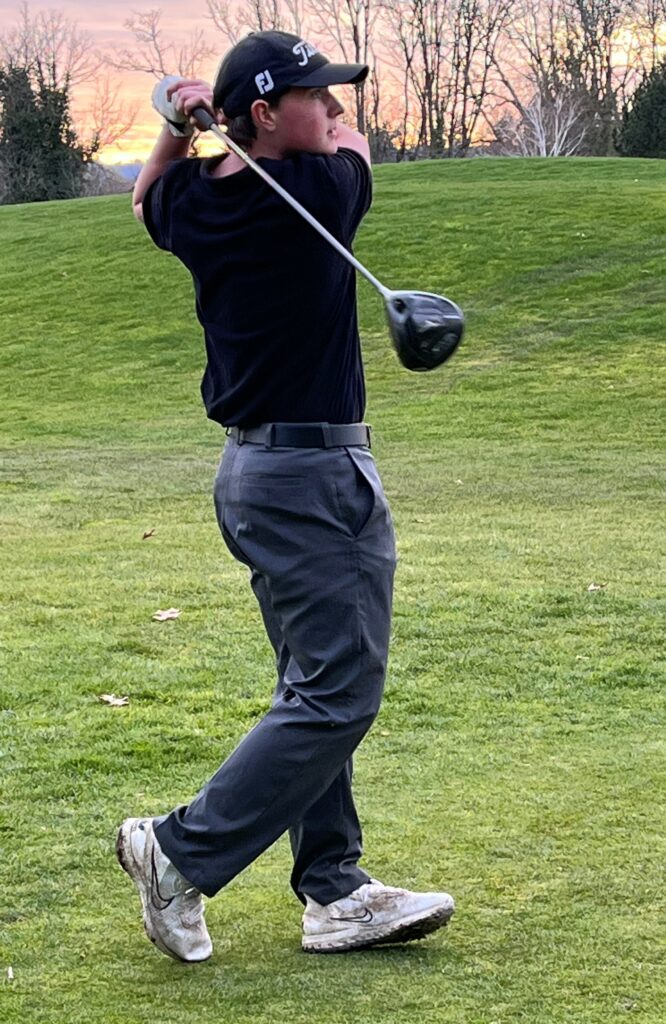 Girls Tennis
Meg McLaughlin:
Senior Meg McLaughlin is playing her 4th year of varsity tennis. Meg is one of 2 team captains and she's also one of our best players. I appreciate her flexibility to play wherever we need her. Meg is a great communicator; she has a sunny, positive disposition every day!
Baseball
Nolan Umlandt:
Nolan has been an asset for the baseball program both on and off the field. His pitching, defensive versatility, and bat have pushed the varsity team to a fast start.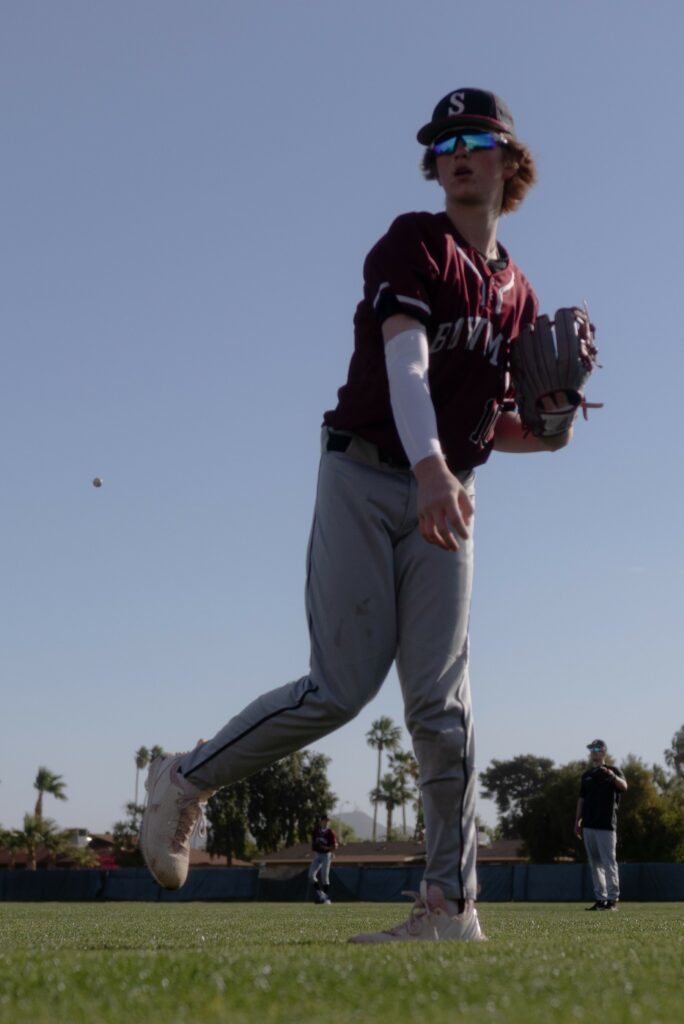 Softball
Sara Ellerton:
Sara brings so much to our team. She is our catcher; calling pitches and leading our field. Offensively, she has great power at the plate and has one of the top on base percentages, making her a threat every time she gets up . Most importantly Sara truly leads our team -in practices, pre game, team huddles and continuous energy during games.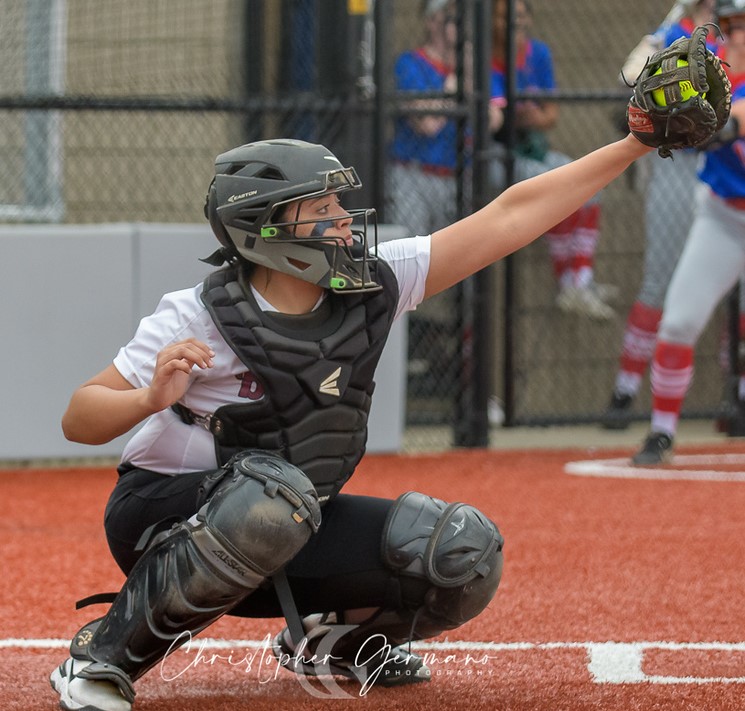 For the Month of March
Boys Tennis
Scott Christensen:
Scott, a senior that played varsity tennis last season, started this season at #2 on the ladder but moved up to #1 for the team's first match. Voted captain by his teammates, he is our leader. He likes working out and playing basketball.

Girls Tennis
Jessica Zaubi and Morgan McArthur:
Jessica Zaubi, senior, and Morgan McArthur, junior, have worked very hard in the off-season to improve their tennis skills. This in turn has inspired their teammates to work hard and improve too. Both girls have great attitudes and are very positive. I'm looking forward to seeing their hard work pay off this season. I love having them on the tennis team!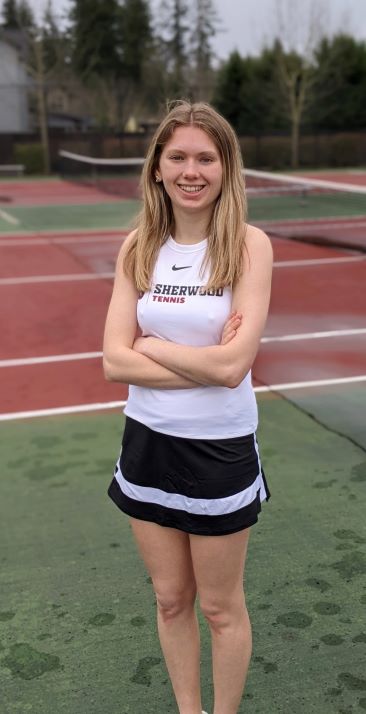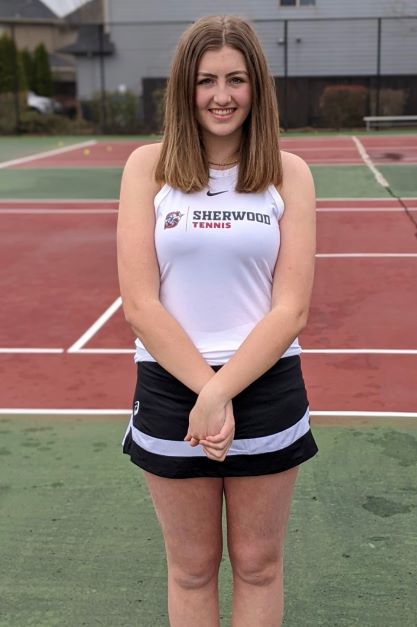 Girls Golf
Tatum Allen and Audrey Bonn: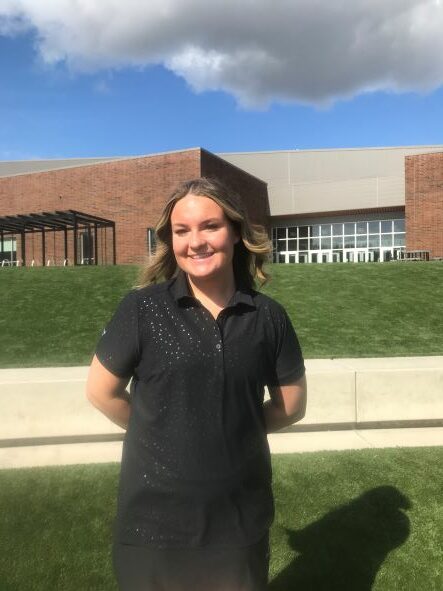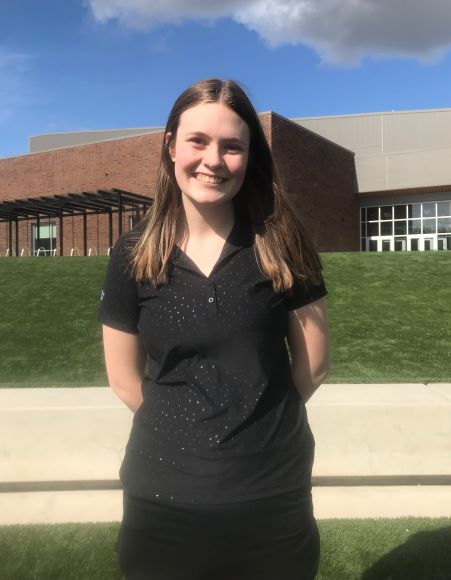 Boys Golf
Cohen Gladheim:
Cohen is in his second year on the Varsity Golf Team. He is an incredibly dedicated and hardworking member of the team. Not only is he an outstanding player, but his attitude and commitment to the team brings everyone else up too. We look forward to having Cohen as a leader this season on and off the course.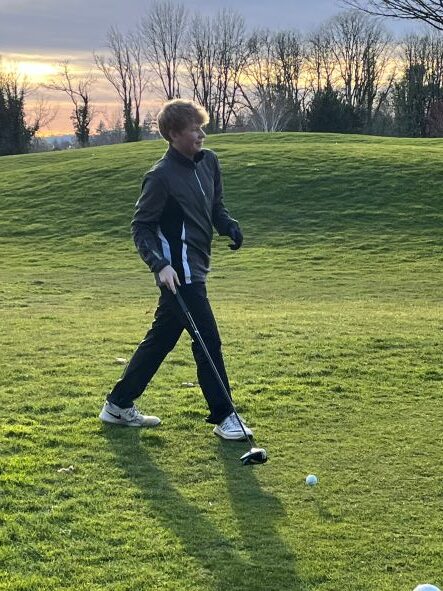 Softball
Lauren Garrison:
As a senior varsity returner, Laruen is a stand out leader for our program. From the start of this season, Lauren has gone above and beyond to work hard in our practices. It is clear to see that she is "AIMING HIGH" and pushing herself to be the best she can be! We can't wait to see her on the field this week in our first games.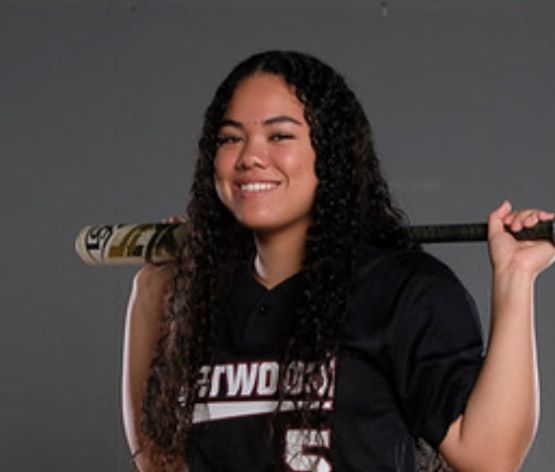 Track & Field
Tali Kozma:
Tali is at or near the top of the league in all three throwing events, shot, disc, and javelin. She opened the season with some impressive marks in all three events at the intra-squad meet on Friday the 11th.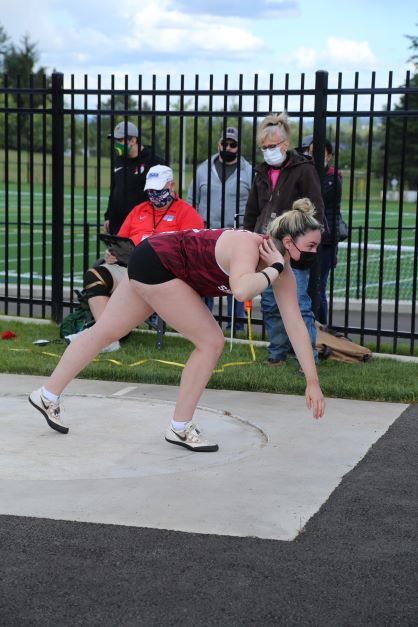 Chris Gallinger-Long:

Chris broke the school record in the pole vault on Friday 3/11 with a jump of 14′ 8″. The old record was 14′ 7″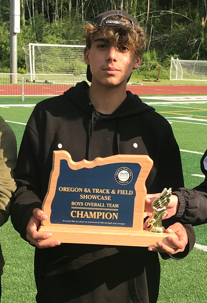 For the Month of February
Swim
Seth Hochstetler:
Seth is a Senior this year as well as a Captain this year. He has swam all 4 years and always comes to practice ready to work hard. He had a great season with best times at Districts in the 100 Butterfly placing 7th and 100 Backstroke placing 4th. He also swam on the 200 Medley Relay and 400 Freestyle Relay which placed 3rd at Districts. Both relays qualified for State and will be swam on Saturday 2/19. Seth has been a great asset to our team and he will be missed next year.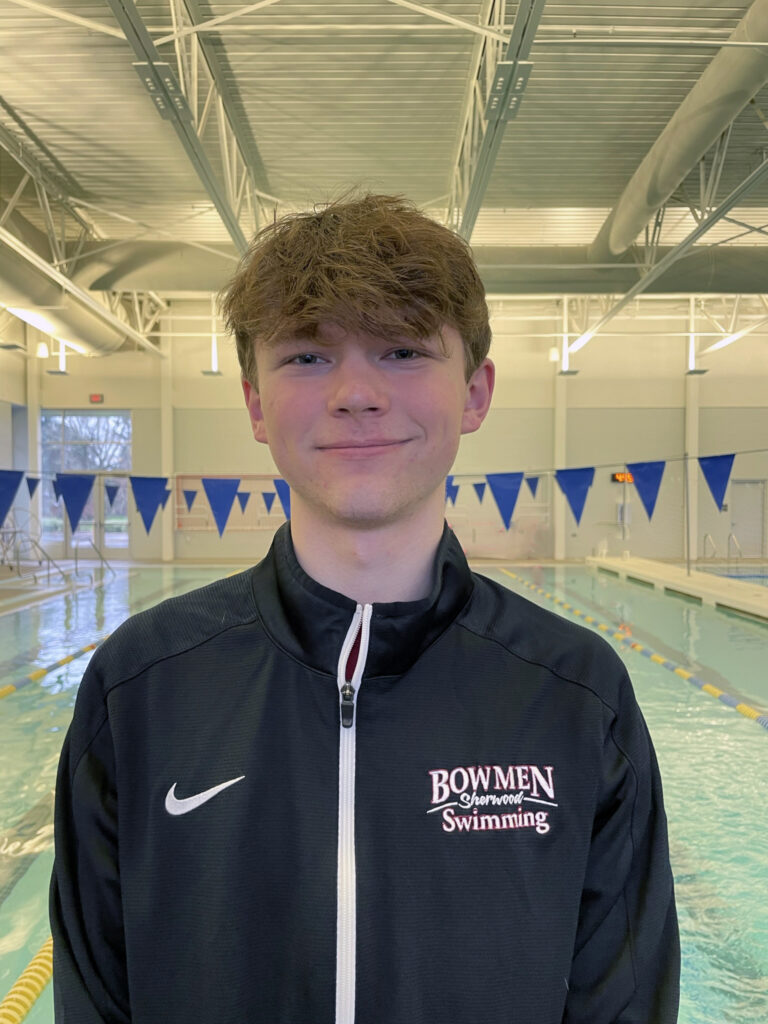 Swim
Jesse Urback:
Jesse is a Junior as well as a Captain this year. She has swam all 3 years and has been one of our top scoring girls on the team often winning her events. She placed 2nd in the 200 and the 500 Freestyle at Districts. She always works hard at practice and is willing to help her teammates. She has been a great asset to our team and we look forward to her returning next year for her Senior year.
Dance
Grate Wetter:
Grace Wetter is a Senior Captain with the Arrows. She has been on the team all 4 of her high school years. Your coaches are proud of you!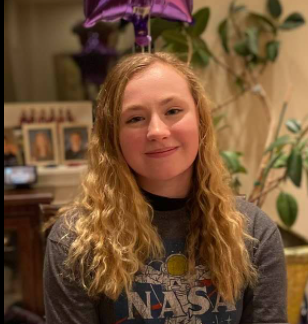 Cheer
Clare Odella:
Clare is a very hard working and dedicated athlete, she is on the traditional competition team, game-day competition team as well as the basketball cheer squad all while maintaining very high academics. She always has a smile, jumps in to help out without being asked and is a wonderful role model for our program. Way to go Clare!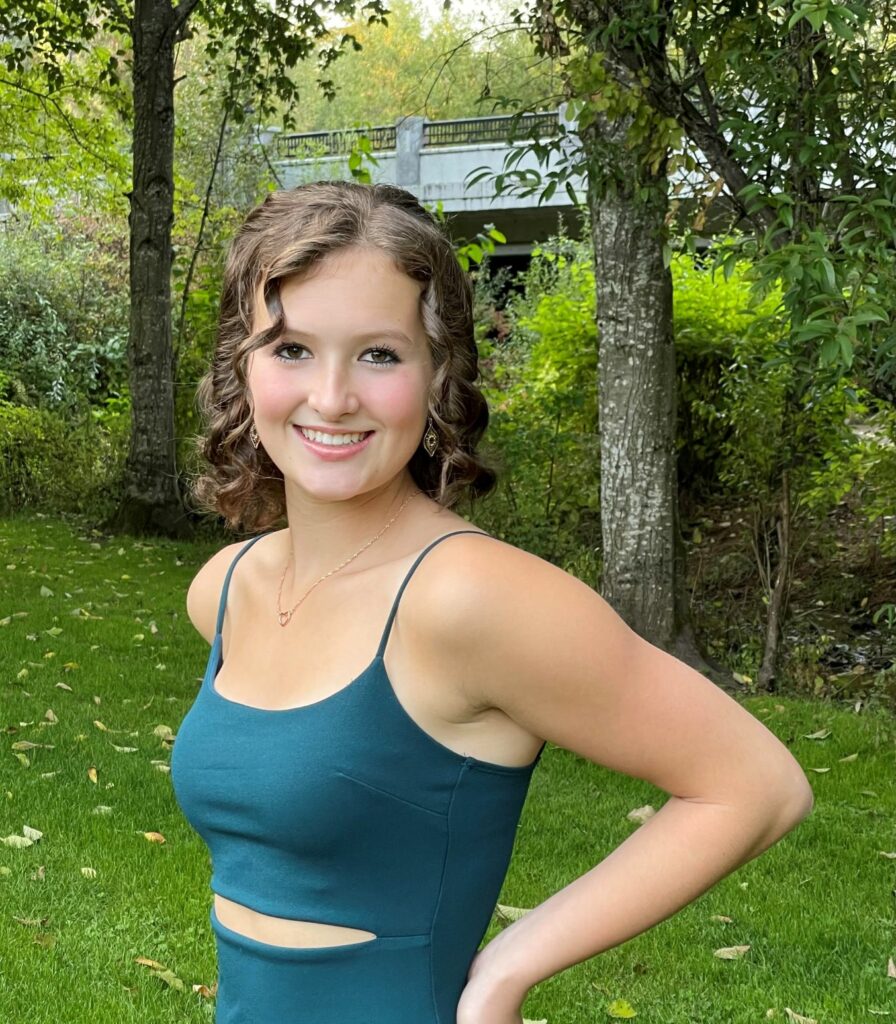 Wrestling
Parker Fabrycki:
Parker Fabrycki recently won the Winter War Memorial at 145 pounds. He has continued to work hard and has improved significantly throughout the season. Parker has also developed as a great leader for our young team. We are looking forward to watching Parker compete at the upcoming district tournament.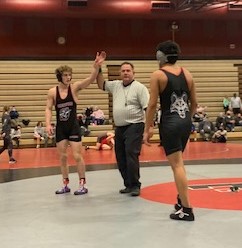 Girls Basketball
Mandie Jensen:
Mandie has been a solid player all year for us. She works hard and makes herself and her teammates better everyday. She has had a really solid last couple weeks even leading the team with 18 points against McMinville. Her tenacity and work ethic are unmatched, we look forward to continuing to watch her grow and succeed.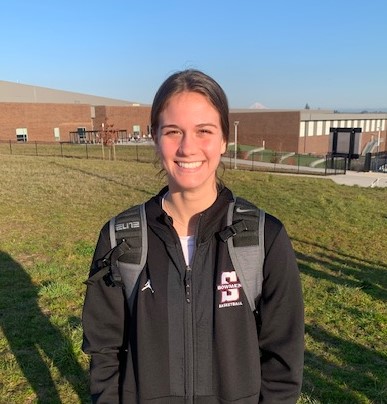 For the Month of January
Wrestling
Seth Glenn:
Seth is currently 20-0 on the season. He won the Liberty Invitational to start the season and then went on to win Rollie Lane tournament in Nampa, Idaho, which is one of the largest and most prestigious tournaments in the Northwest. Looking forward to watching Seth compete for distinct and state titles later this season.
Dance
Kailey Furino:
Kailey is a senior captain this year on the Arrows Dance Team. She balances team, school, leadership and a part-time job all with grace and kindness. We are so lucky to call her a teammate!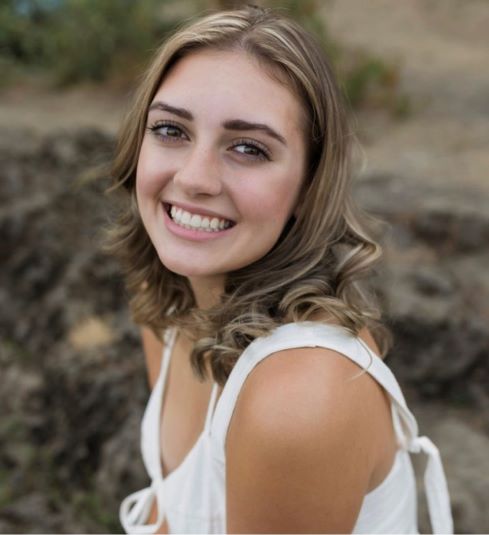 Cheer
Alivia Froeber:
Alivia not only shows consistent leadership throughout all cheer activities and performances, she is a shining star of service and assistance to others. She is the first to take responsibility for retrieving, transiting and returning team equipment, and never needing to be asked. She simply serves others. Alivia brings such a beautiful smile and infectious positive bowmen cheer spirit to her entire team and coaches!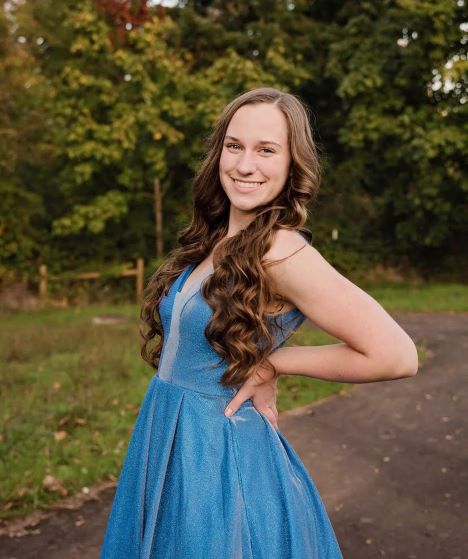 Girls Basketball
Laney Snelling:
Senior Laney Snelling has been a force for the girls basketball team all season. The last couple weeks she has really shown her skills even going 9-9 in our league opener shooting 100% from beyond the arc. Her passion and dedication really shows in how hard she works on and off the court.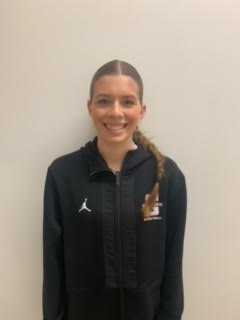 Boys Basketball
Matthew Verkamp:
Matthew has consistently defended the other team's best player and has held him under his scoring average every time. He is one of our leading rebounders and is a steady force on the court. His offensive scoring power has improved as the season has progressed and he is a force to be reckoned with. On top of these basketball skills, he is a great teammate and super coachable.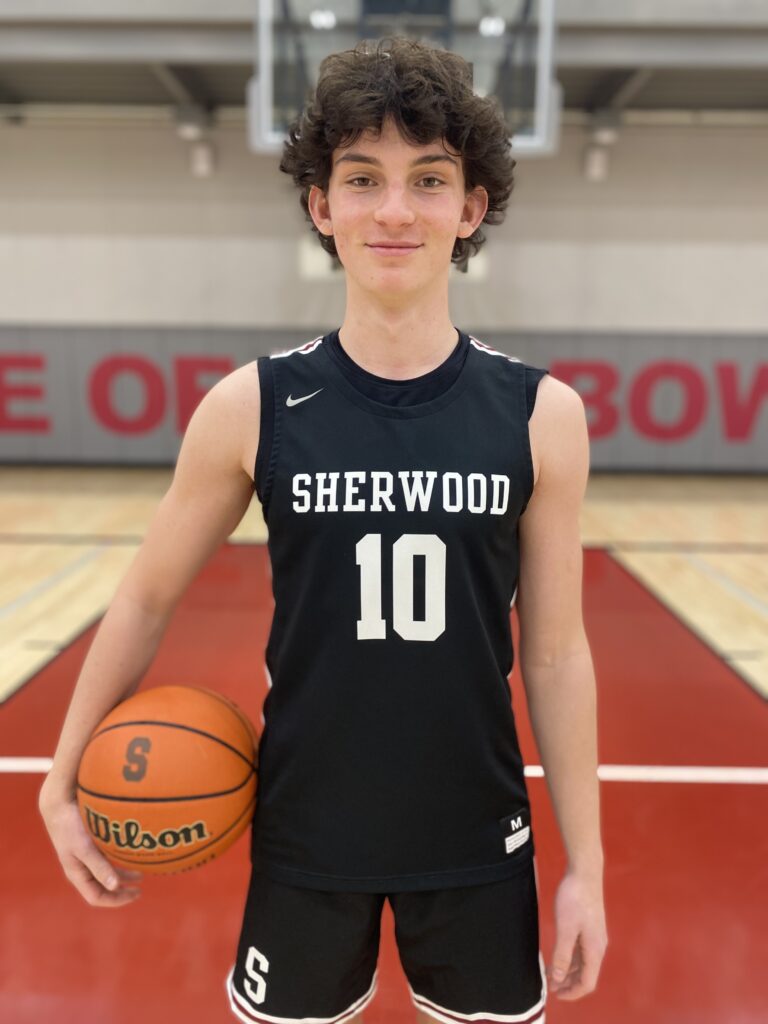 For the Month of December
Boys Basketball
Bryson Goff:
Bryson has stepped up as a major leader in our program and was voted as one of our team captains by his teammates. He consistently is one of the hardest workers in the gym and helps mentor our younger players. He plays post for us, and is often smaller than the players he guards, but he never backs down and plays extremely physical. He is a great student in the classroom, a positive role model in the community and represents the Bowmen Boys Basketball Program in a positive manner.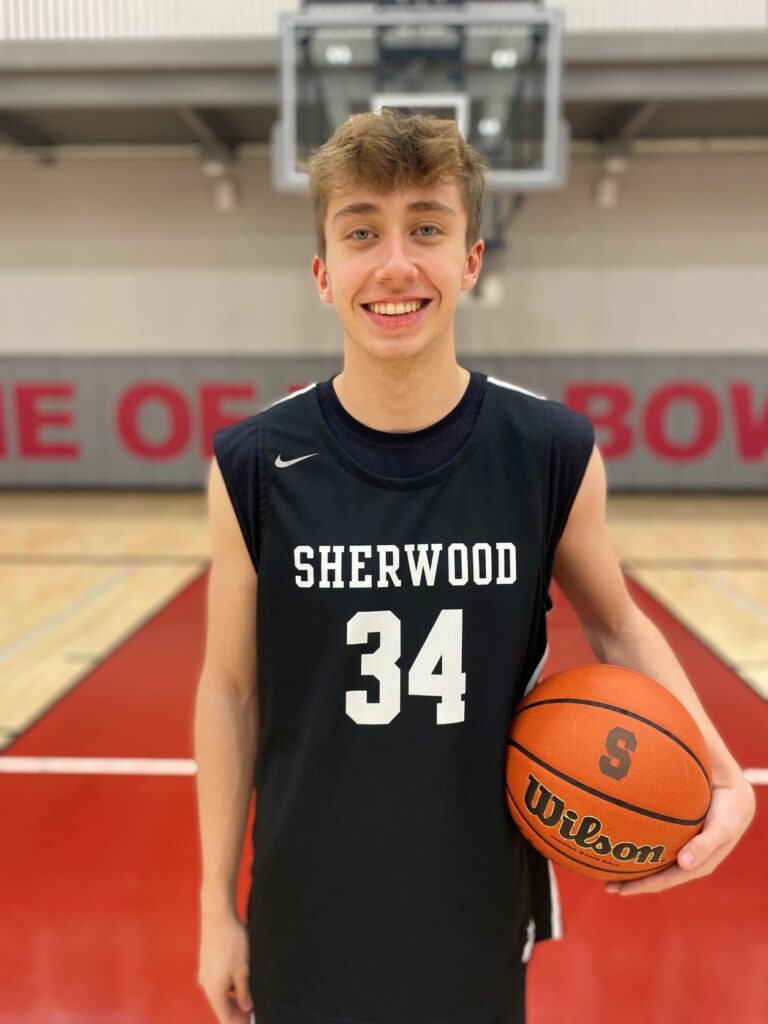 Girls Basketball
Ava Heiden:
Ava has been a force inside to start the season. In the season opener she had 17pts 12 rebounds and 6 blocked shots. She continues to improve and get better everyday and make everyone around her better. We look forward to seeing what this season has in store for her and her teammates!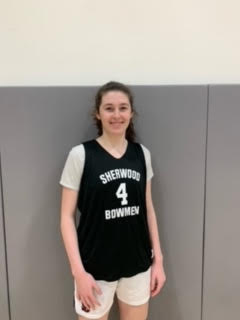 Swimming
Samantha Demcak:
Sam is a freshman who is new to the team this year. She always comes to practice eager to learn and work hard. She asks for pointers on technique and applies it well. We are looking forward to her improving over the season and having a great season.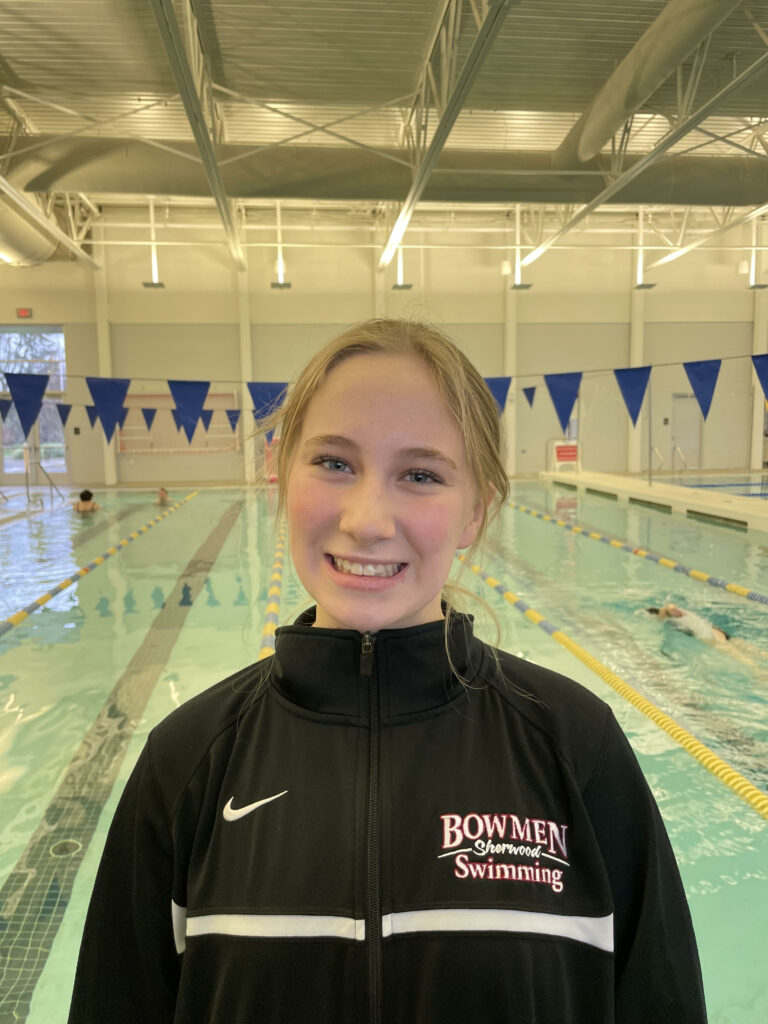 Joel Sales Juanpere:
Joel is an exchange student who joined the swim team. He has been working hard in practice and making great improvements. He comes to practice everyday happy and excited to work hard. We look forward to him having a great season.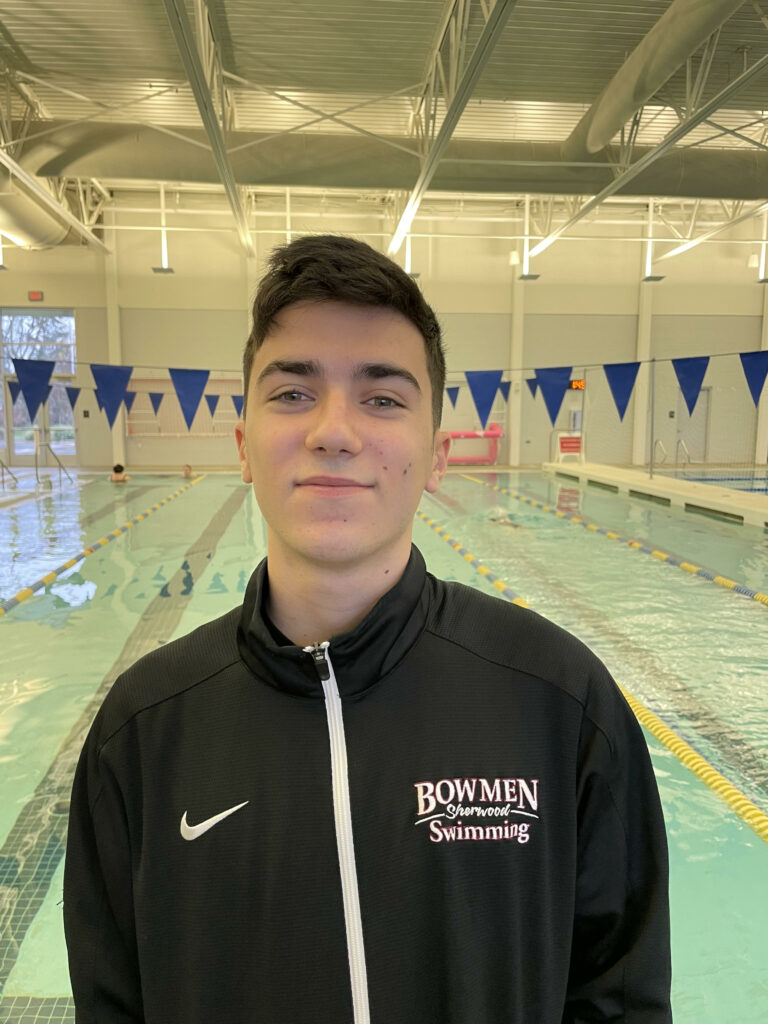 For the Month of November
Boys Soccer
Owen Swartout:
Owen Swartout is the November Athlete of the Month for the Boys Soccer Program. Owen epitomizes the coaches' expectations for a student athlete. Dedicated in the classroom as a student and on the pitch as a soccer athlete. Owen's offseason is spent playing club soccer and constantly working on his skills. During the season, he is one of the hardest working and most motivating players on the team. He's focused on the task at hand and makes sure his teammates are as well. He took direction well and, in many cases, led the team's drills and fitness during the season. Owen was an easy selection to be 1 of 3 captains for the varsity program this year. The program is blessed to have this type of student athlete leader for back-to-back years. I have no doubt that as a senior next year, his leadership and commitment to success will push the team into league play and post-season success. Go Bowmen!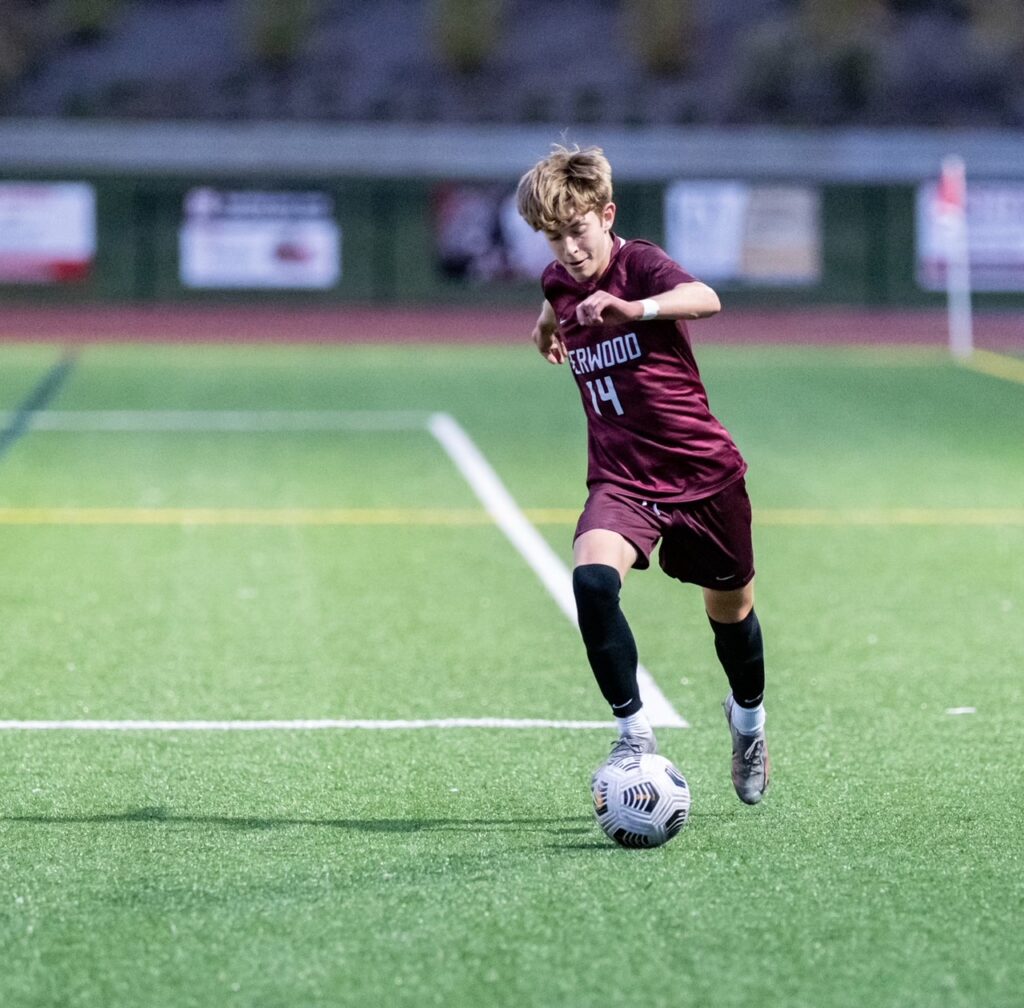 Girls Soccer
Ella Weathers:
Ella is a fierce forward and a crafty finisher. She leads the team in goals and assists. Her ability to change the tone of a game using her speed and tenacity has helped propel the team during tough competitions. Ella leads by example and is always ready for whatever challenge lies ahead. Her kindness and coachability are some of her best attributes. She works tirelessly both on the pitch as well as in the classroom demonstrating her commitment as a well-rounded student-athlete.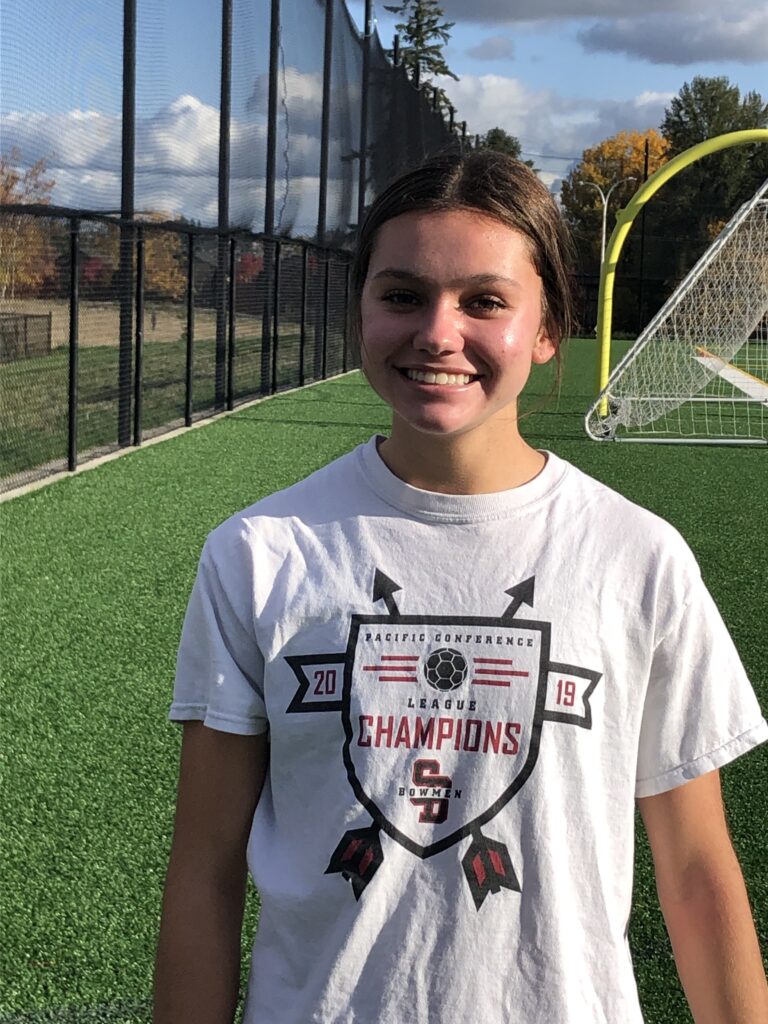 Cross Country
Liam Cloward:
Liam has been a member of the SHS XC and Track & Field program for four years. Liam has shown tremendous progress through his hard work and dedication to his training and his team. Liam earned 2nd team all conference by finishing 8th at the Pacific Conference Championships. He has run a PR of 15:59 for 5000m which places him 9th on the all time SHS records. This is a 2 minute improvement from his freshman year.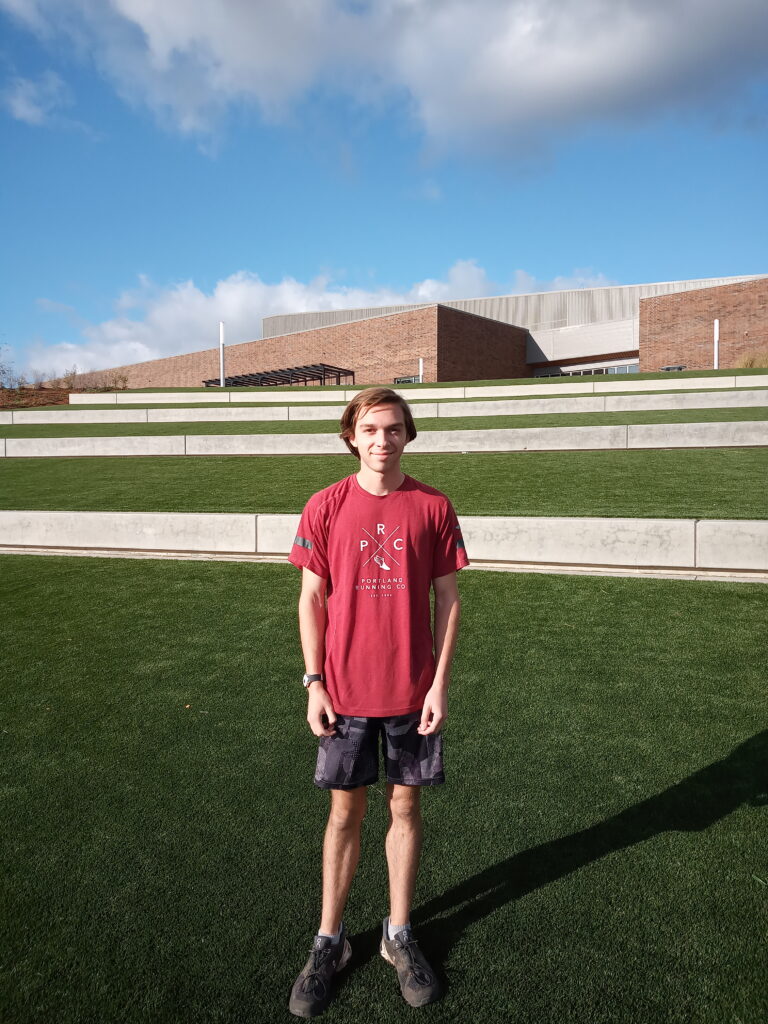 For the Month of October
Girls Soccer
Taylor Holt:
Taylor is a rock on defense! Her calm, yet tenacious style provides a sense of dependability for the team. She has the ability to shut down the toughest attackers as well as brilliant field vision when she becomes a playmaker. She leads through her quiet, humble confidence and is always counted on for her encouraging words and wisdom. Taylor is a wonderful example of a student athlete that does the work both in the classroom and on the pitch.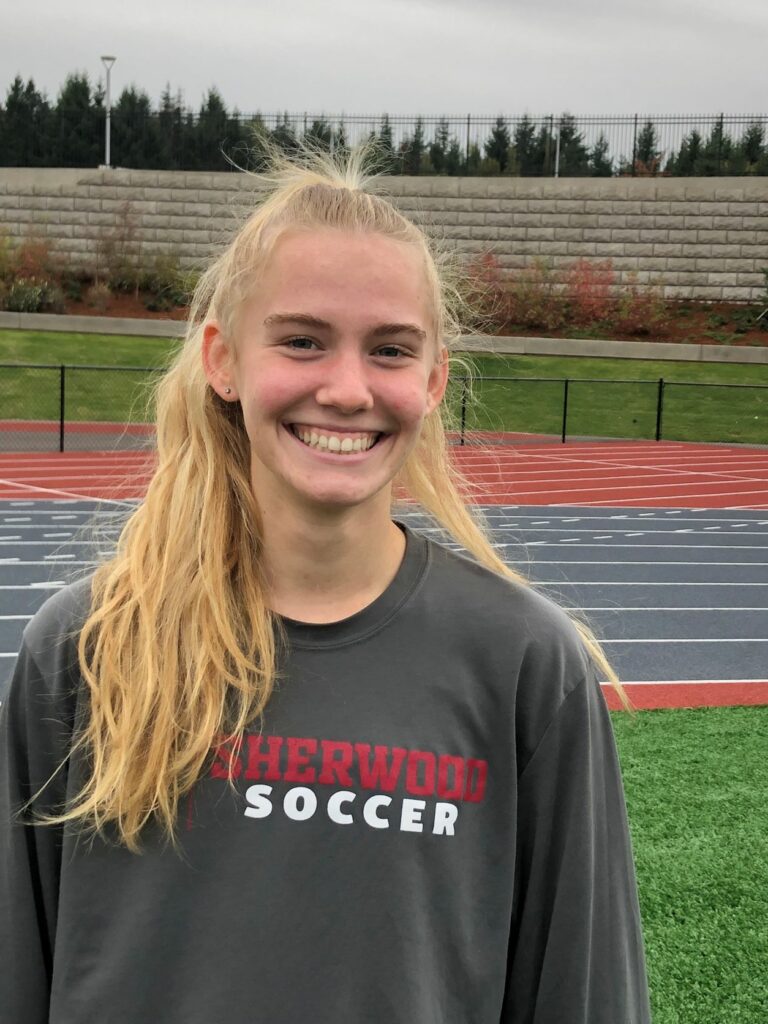 Boys Soccer
Adrian Alvarado:
Adrian is in his 3rd year as a varsity boys soccer athlete and is hitting his stride in October with 3 goals in as many games. He is also contributing by providing assist for his teammates. Adrian will play a crucial role in his last games as a senior while the bowmen push towards a playoff position.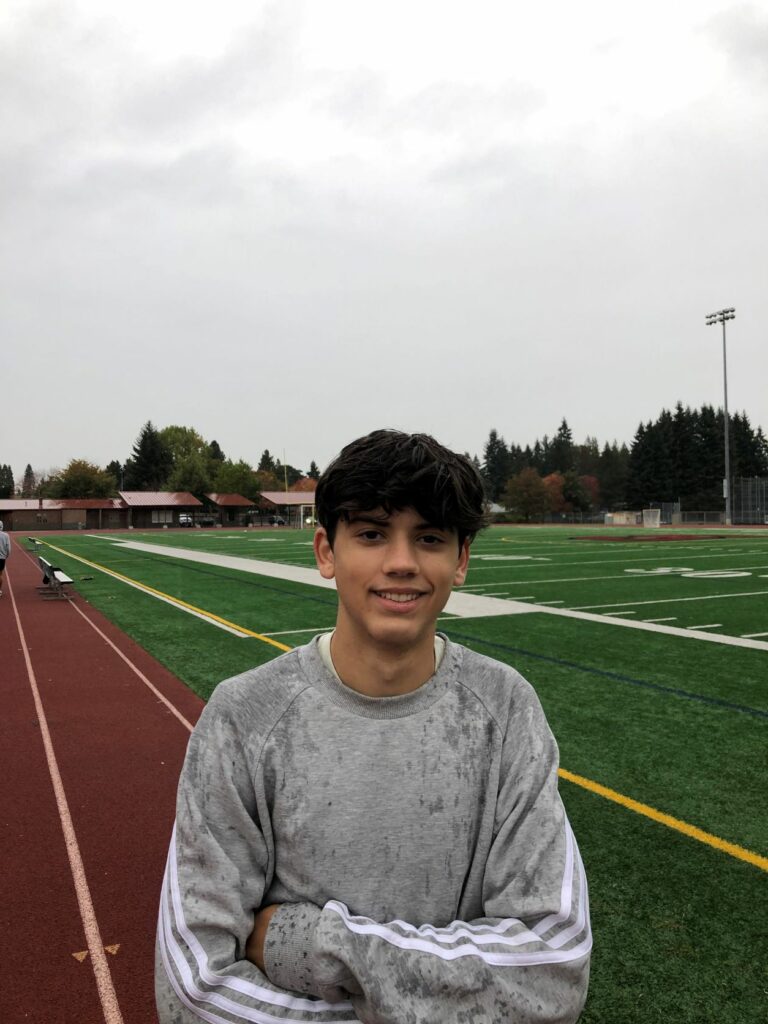 Arrows Dance
Macy DeMeyer:
Over the last 2 years Macy has undergone an intense back surgery, but this did not stop her! She continued dancing! She continued showing up for her team. She is a great role model for the younger generation. We are very lucky to have her on this team! Once an Arrow, always an Arrow!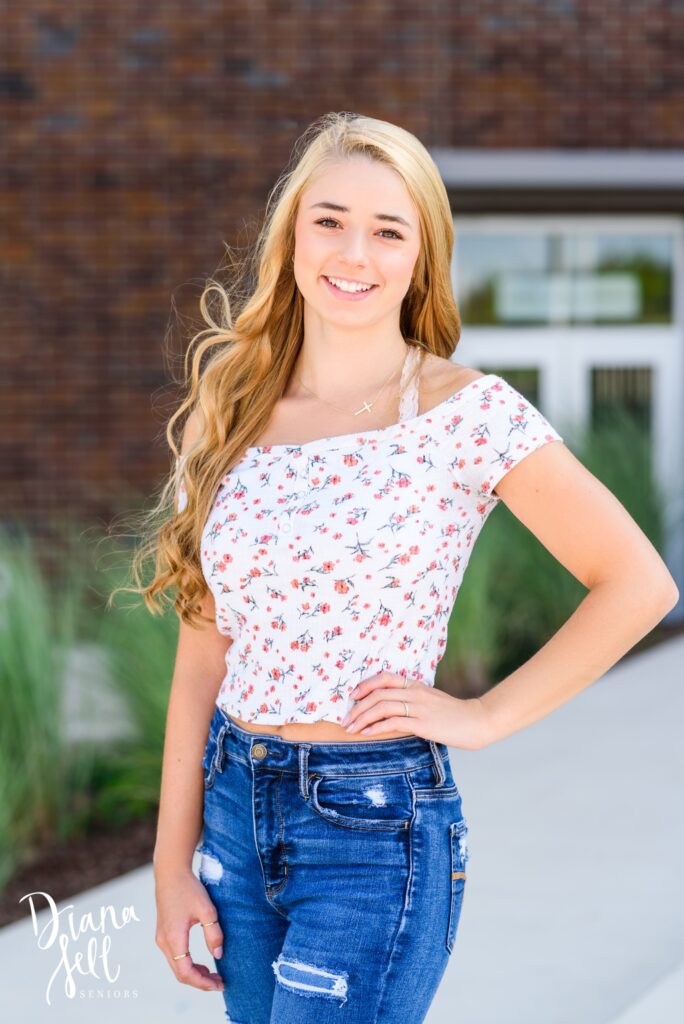 Cheer
Kathleen Mehta:
Bowmen Cheer is very happy to select Junior Kathleen Mehta as our athlete of the month. Kathleen has a steadfast commitment to the program, solid academics and we are continually impressed by her quiet yet unquestioned leadership by example.
Congratulations Kathleen! way to be a positive representation of Bowmen Cheer!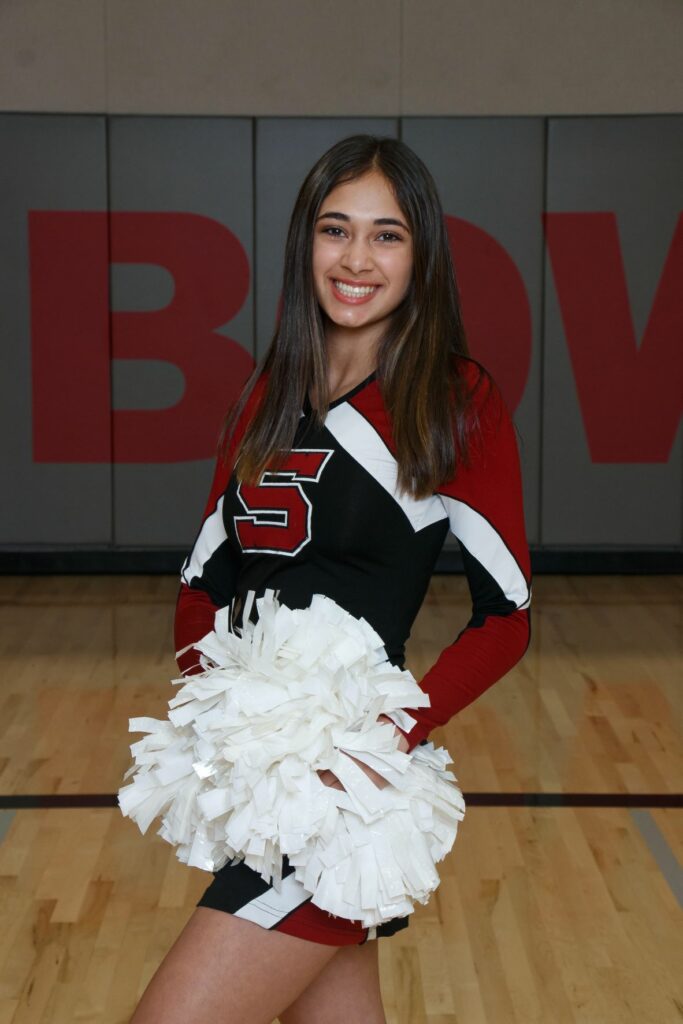 Cross Country
Nancy Biegal:
Nancy has had an incredible fall season so far. She has twice broken her school record that she set last year during our shortened seasons. Her incredible work ethic and leadership skills have been amazing to watch for athletes and coaches.

Jeffery Rogers:
Jeff has been a member of the SHS XC and Track & Field program for four years. Jeff leads by example and is an unbelievable role model for our younger athletes. Jeff holds the school record in the 1500m, 3000m, and is currently 2nd in the 5000m and one of the top high school distance runners in the state and nation . Earlier this season he finished 2nd in a time of 14:59 in the prestigious Nike Portland XC Invitational. Jeff plans on attending a 4 year university and competing in Cross Country and Track & Field in college.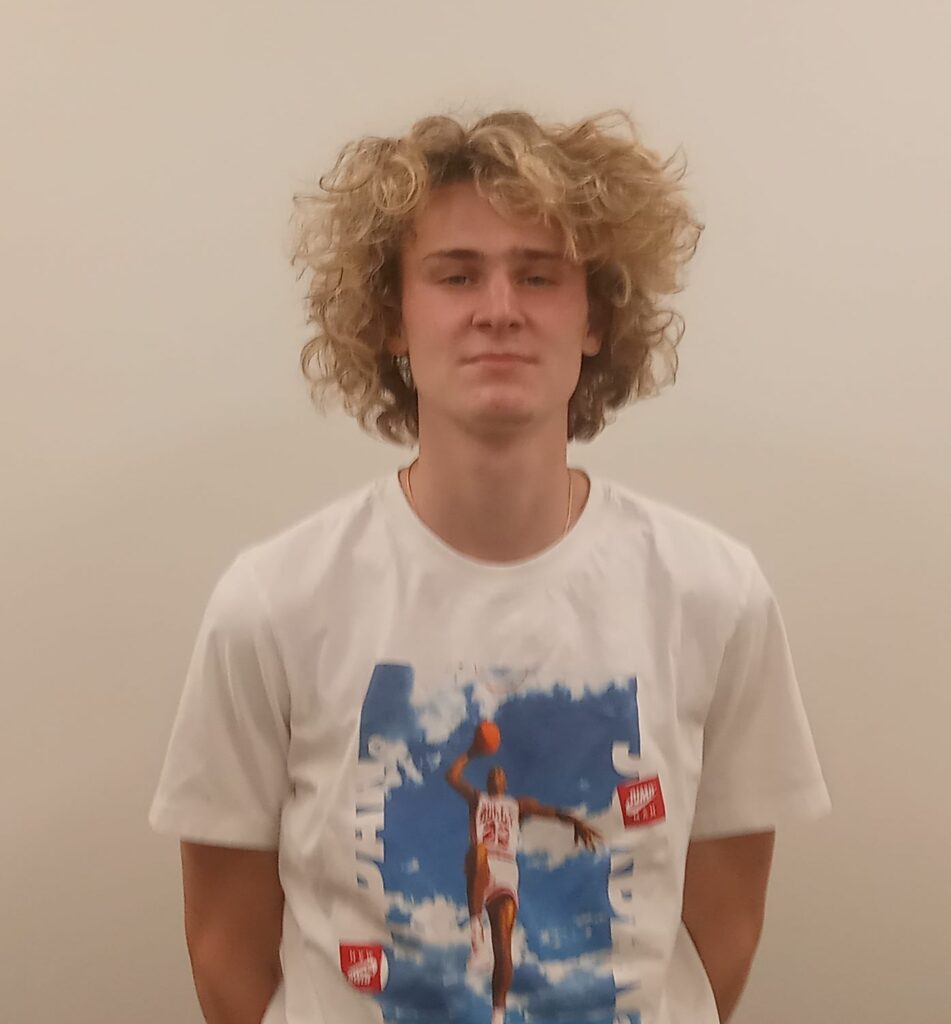 Volleyball
Caitlin Kirkpatrick:
Caitlin is a Junior in her 2nd year on Varsity. She has stepped up big this month as a middle blocker, and has had some key blocks to help us with our wins. Caitlin has a positive attitude and energy that she brings to the court every time she is there.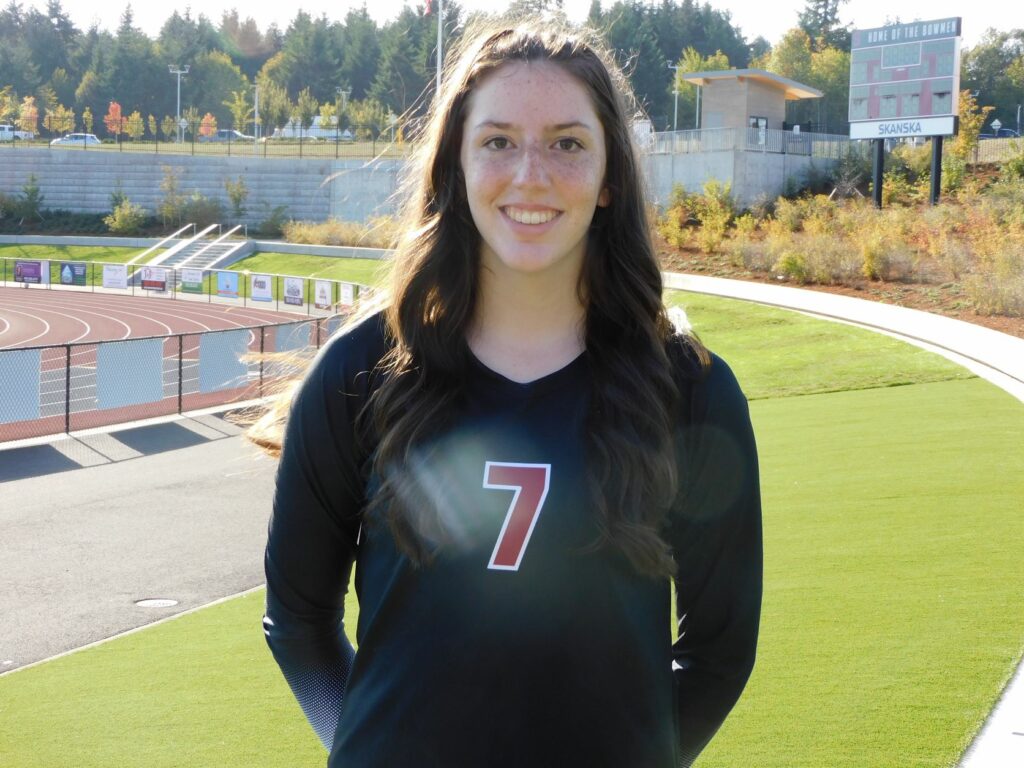 Football
Bjorn Bergstrom:
Bjorn Bergstrom is a senior captain that leads the Bowmen as the Quarterback and Free Safety. For the month of October, Bjorn threw for 525 yards and 10 touchdowns. Bjorn has also played great defense compiling 10 tackles through league play. Bjorn also performs extremely well as the teams punter and kicker.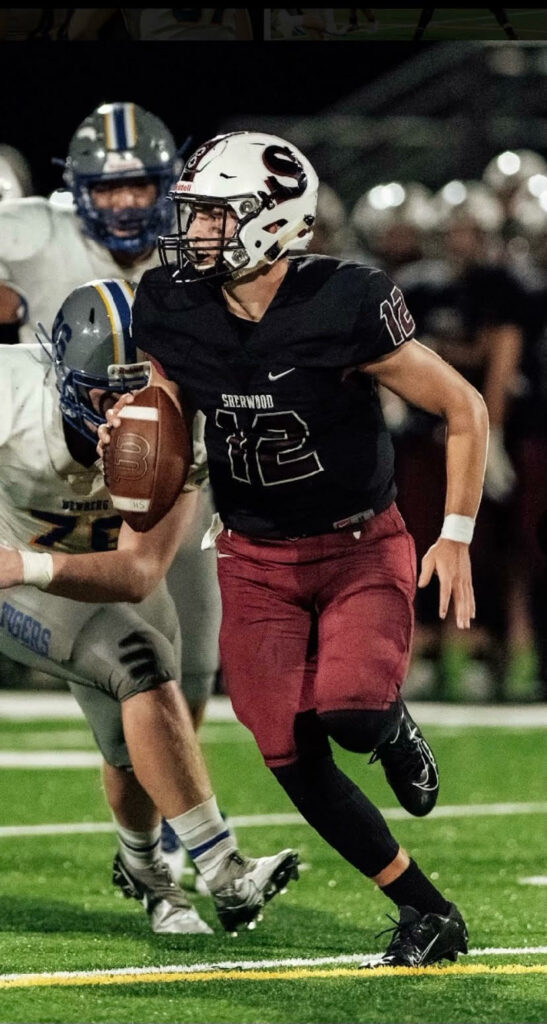 For the Month of September
Football
Seth Glenn:
Seth Glenn is one of our four senior captains that has performed extremely well the first two games of the season. Seth leads the team in rushing with 240 yards on 33 carries and 3 touchdowns. Seth is also the leader of our defense averaging 12 tackles per game. I'm extremely impressed with his ability to lead through a relentless work ethic and dedication to the team.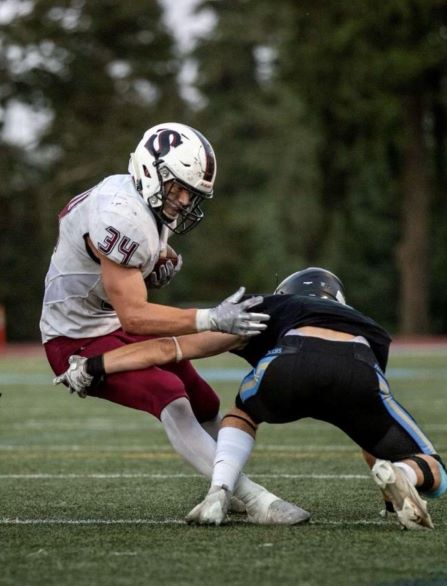 Girls Soccer
Reese Clouser:
Reese is known for her fierce tackles and constant hard work. She is an exceptional leader and one who encourages her teammates to perform to the best of their ability. Reese is a pivotal piece of the Bowmen defense and can be counted on to show strength and perseverance when challenges arise. She is a model of kindness and her calm demeanor brings a balance to the team. She is an outstanding student athlete that is driven and excels in all areas she is involved in.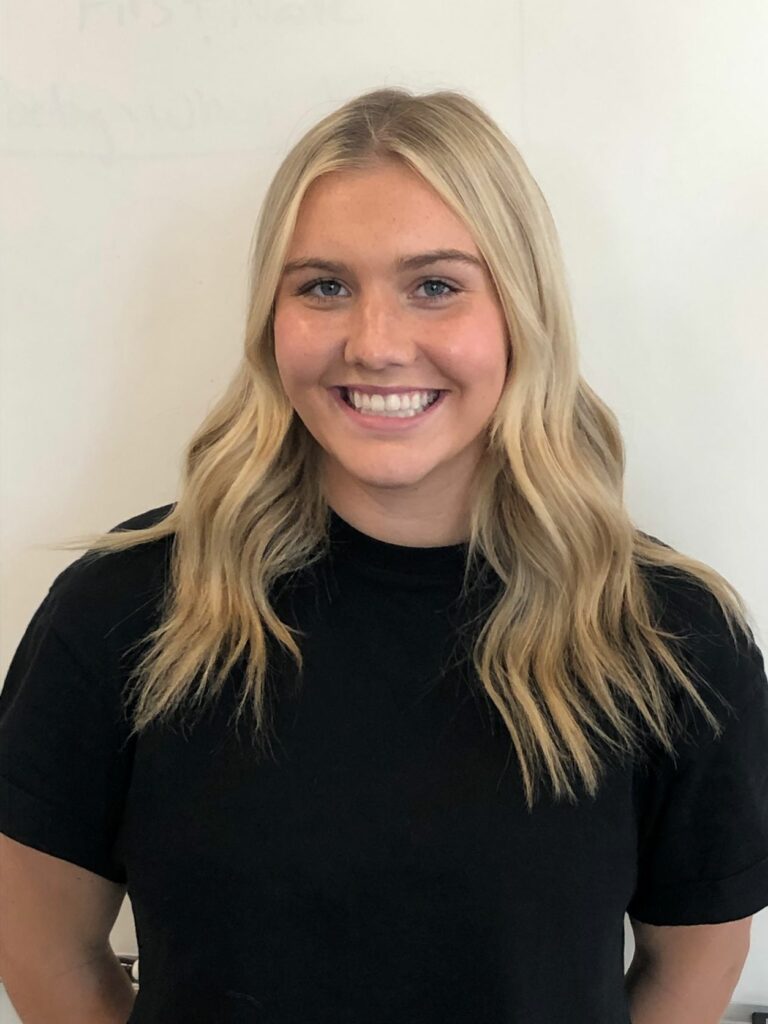 Volleyball
Emily Fulton:
Emily is a Sophomore in her 2nd year on Varsity. She plays outside hitter all the way around. Emily gets the most sets in a game and is hitting around 8 kills a match. She has risen to be a leader on the court, and a go to player when we need a pass or a kill.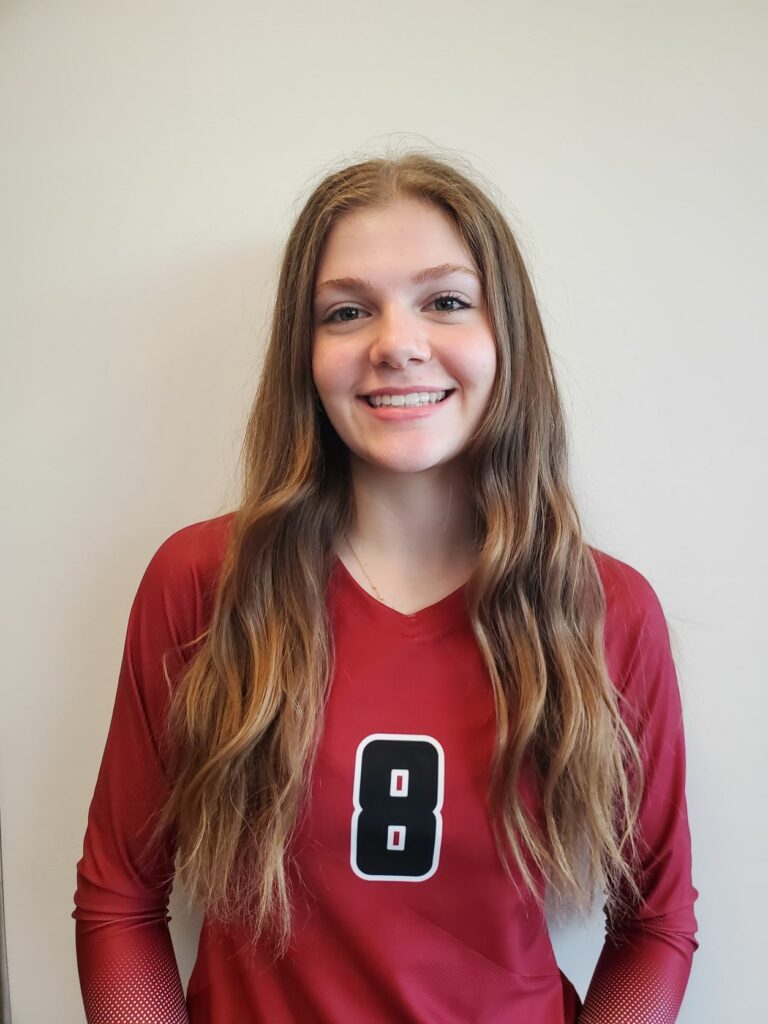 Cheer
Annabelle Dahme:
Bowmen Cheer is happy to announce Annabelle Dahme as our September athlete of the month! Annabelle is one of our captains this year and she is a very hardworking athlete. She is a leader and has an infectious smile. Annabelle has been on Bowmen Cheer for four years and we love watching her cheer!
Congratulations Annabelle!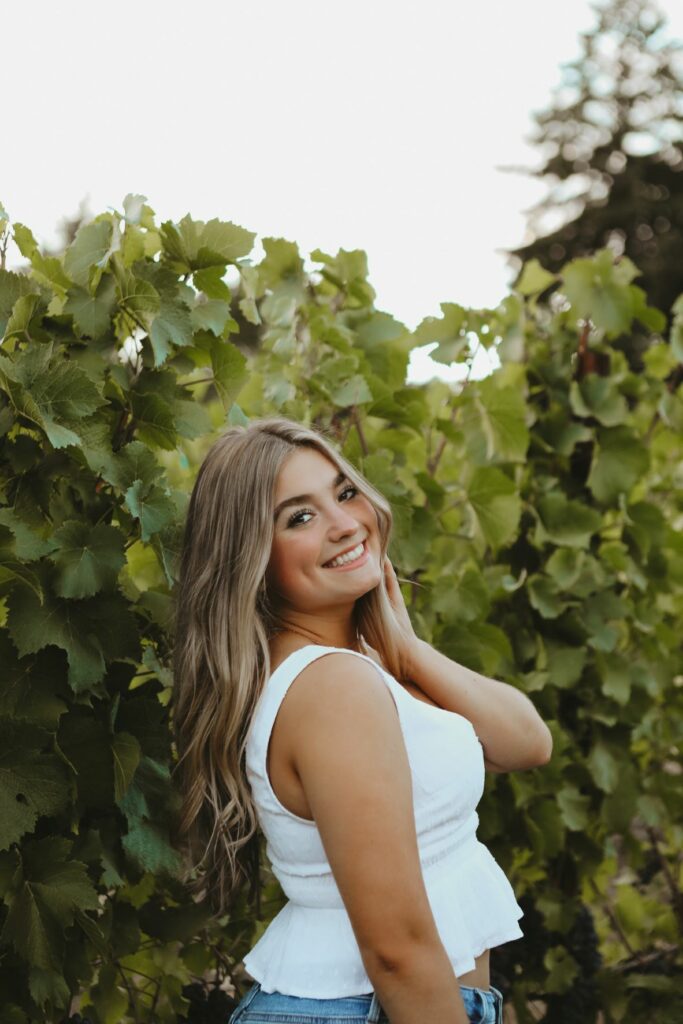 Arrows Dance
Reiley Lesyk
A great example of how care, love, and support goes a long way. She's been consistent in her support for her team mates, and coaches over and over again year after year. She is a great example of "Athlete of The Month."
Cross Country
James Crabtree
James has been a member of the SHS XC and Track & Field program for four years. James is a natural leader and unbelievable mentor for our younger athletes. He is an outstanding role model for his entire team. James is currently ranked 16th in the nation and 4th in the state at 5000m for high school cross country.. James plans on attending a 4 year university and competing in Cross Country and Track & Field in college.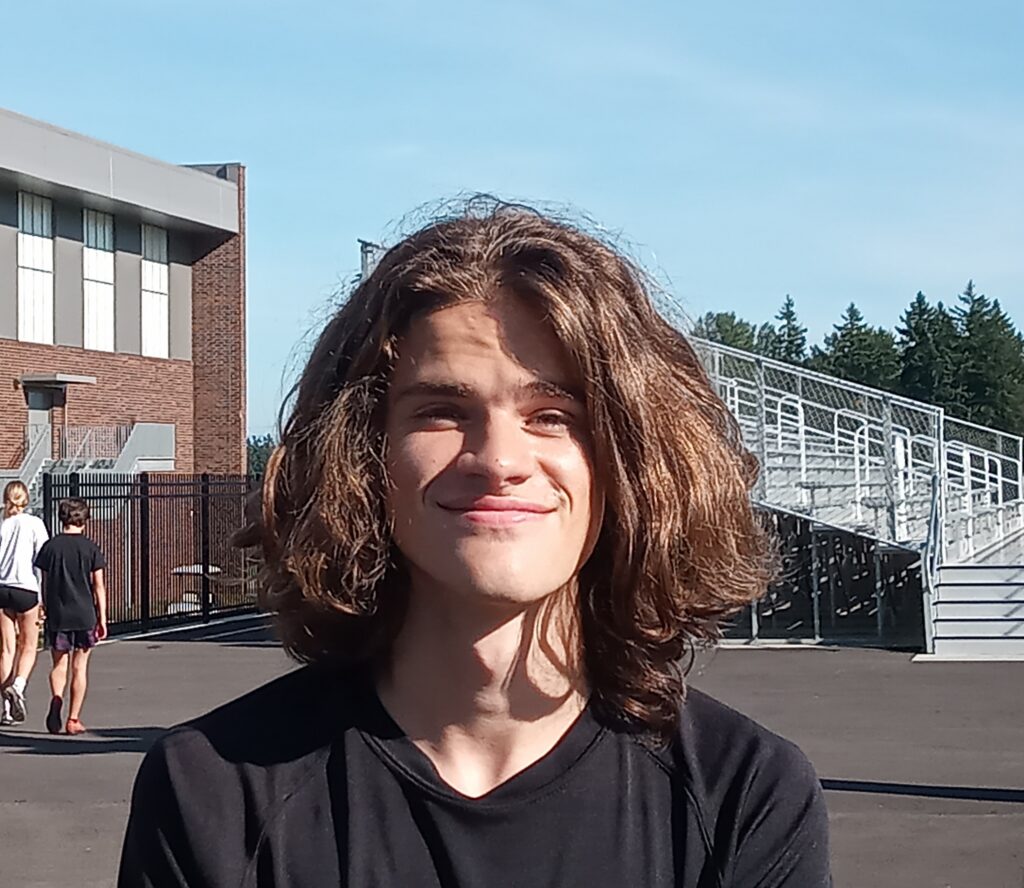 For the Month of August
Boys Soccer
Andrew Thayer :
Andrew is a 4 year dual athlete for Sherwood High School (Soccer and Track). Andrew shows his commitment to the sport and his teammates by always arriving to practices and games on time and ready to compete. His positive demeanor and non-judgemental approach, makes him an asset for achieving a hardworking and inclusive team culture. Andrew heads into his senior year ready to help lead the Boys Soccer program while also exceeding in the classroom with 3.75 GPA. Andrew's future is poised for success with his enlistment in the U.S. Air Force.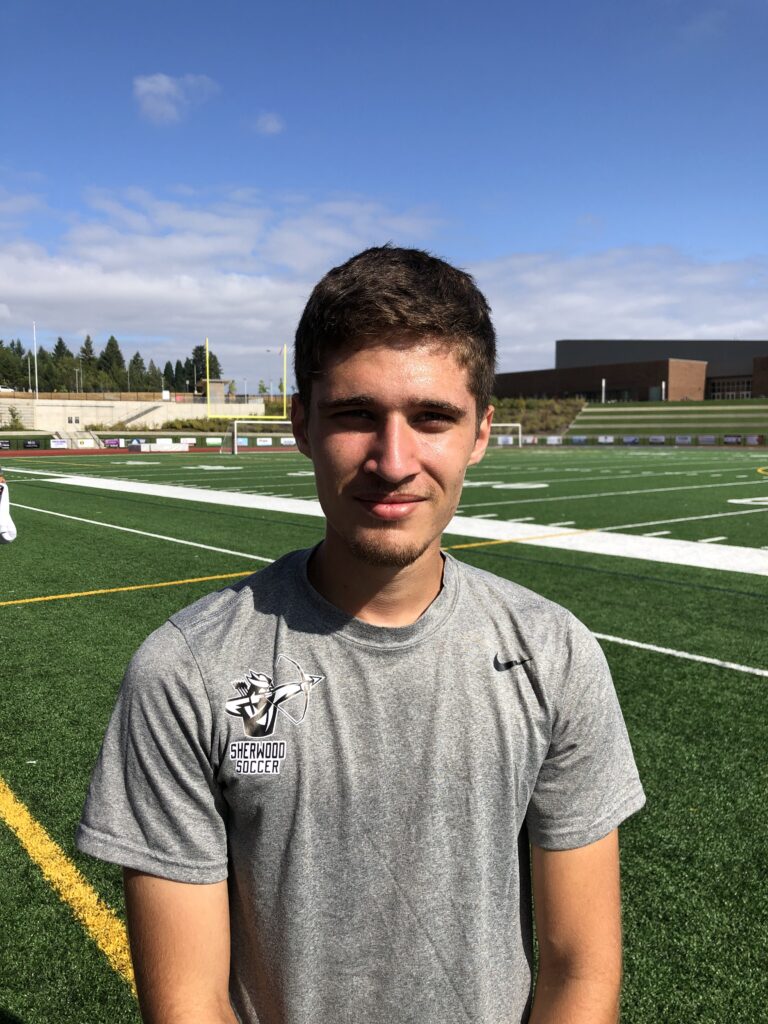 Girls Soccer
Ellie Schmidt:
Ellie is driven and determined as she embarks on her Senior season. Her consistent leadership through her work ethic and vocal presence helps the team perform to the best of their ability. She is a fierce defender that uses her speed and tenacity to shut down some of the top attackers in the league. Elie demonstrates grit and love of the game and continues to inspire those around her. She is a great model of a dedicated student-athlete.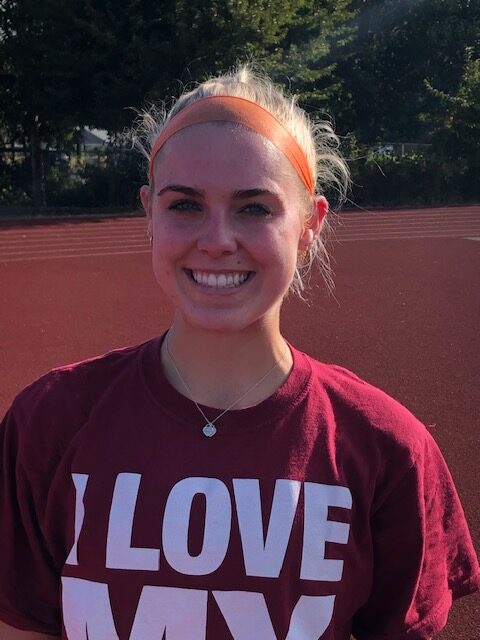 Arrows Dance Team:
Madison Urban:
Athlete of the month for dance is Madison Urban. She has dedicated herself whole-heartedly to the Arrows dance team and has attended all summer optional events and camps. She received Thunderbird All-Star team, UDA All American team and was our drill down camp champion. Madison gives her heart and soul to all she does!