For the Month of October
Girls Soccer
Taylor Holt:
Taylor is a rock on defense! Her calm, yet tenacious style provides a sense of dependability for the team. She has the ability to shut down the toughest attackers as well as brilliant field vision when she becomes a playmaker. She leads through her quiet, humble confidence and is always counted on for her encouraging words and wisdom. Taylor is a wonderful example of a student athlete that does the work both in the classroom and on the pitch.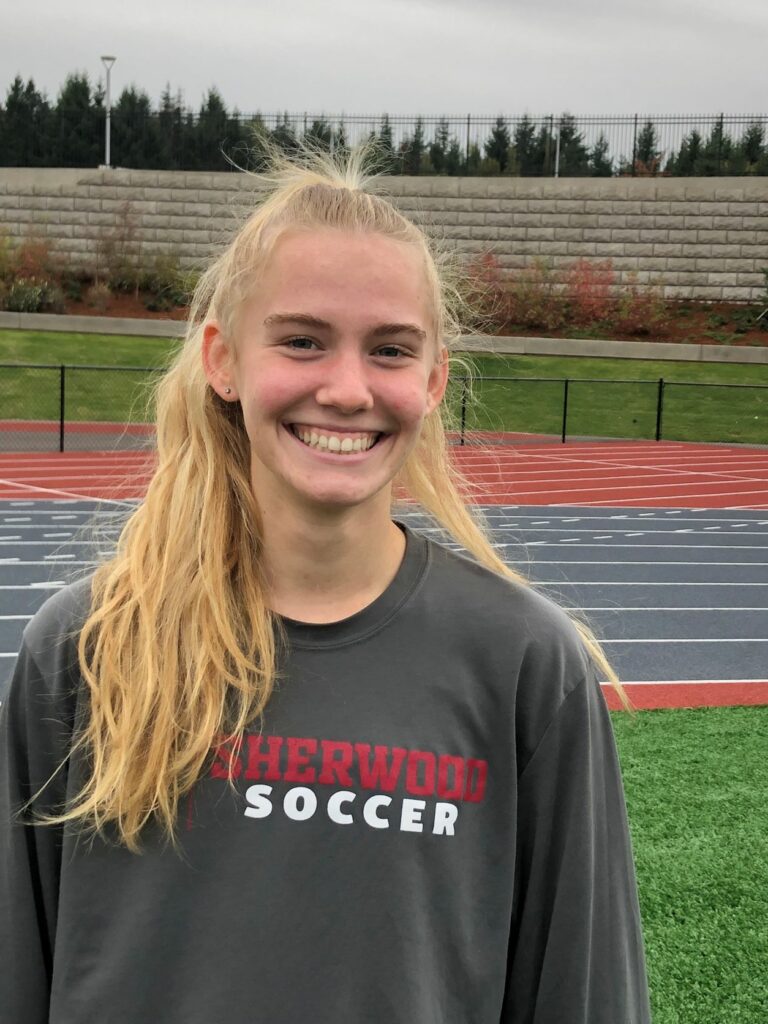 Boys Soccer
Adrian Alvarado:
Adrian is in his 3rd year as a varsity boys soccer athlete and is hitting his stride in October with 3 goals in as many games. He is also contributing by providing assist for his teammates. Adrian will play a crucial role in his last games as a senior while the bowmen push towards a playoff position.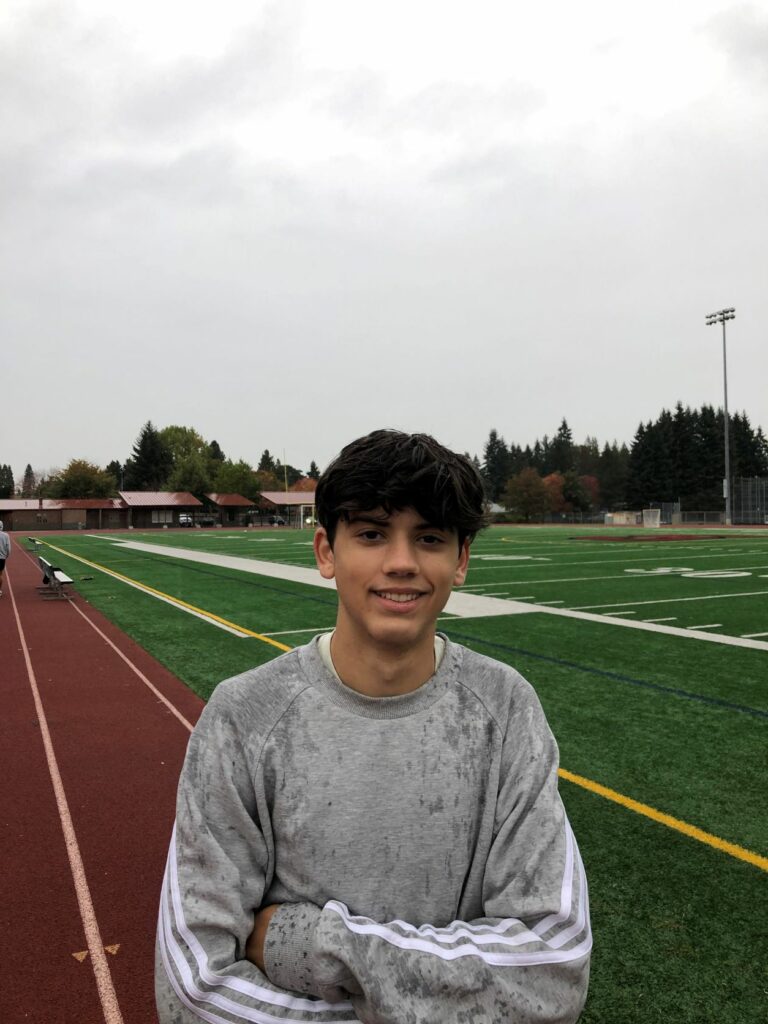 Arrows Dance
Macey DeMeyer:
Over the last 2 years Macy has undergone an intense back surgery, but this did not stop her! She continued dancing! She continued showing up for her team. She is a great role model for the younger generation. We are very lucky to have her on this team! Once an Arrow, always an Arrow!
Cheer
Kathleen Mehta:
Bowmen Cheer is very happy to select Junior Kathleen Mehta as our athlete of the month. Kathleen has a steadfast commitment to the program, solid academics and we are continually impressed by her quiet yet unquestioned leadership by example.
Congratulations Kathleen! way to be a positive representation of Bowmen Cheer!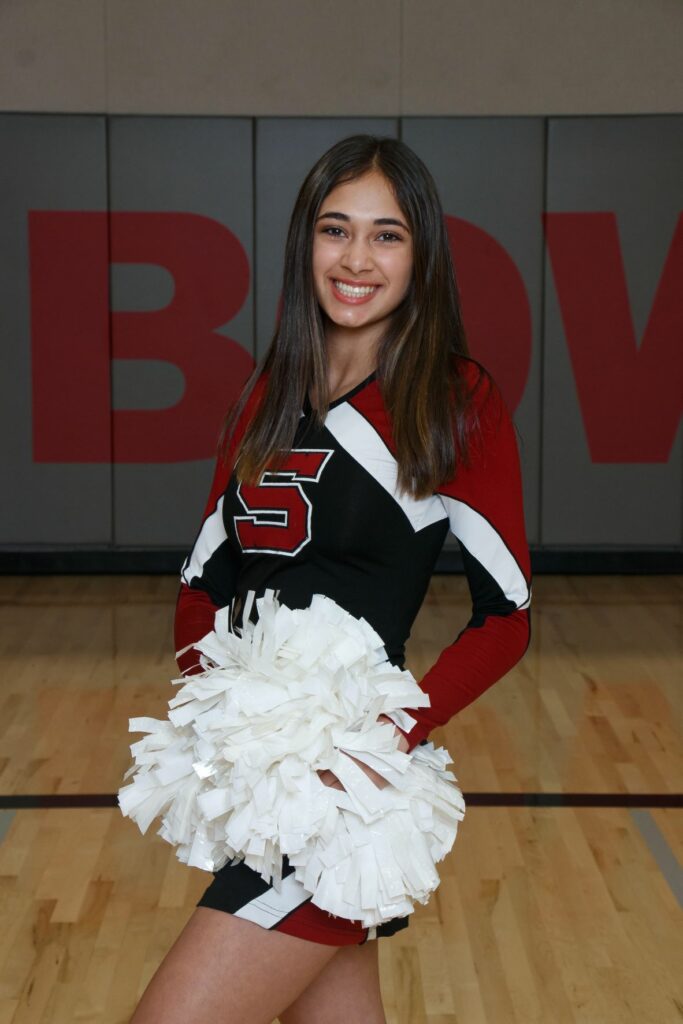 Cross Country
Nancy Biegal:
Nancy has had an incredible fall season so far. She has twice broken her school record that she set last year during our shortened seasons. Her incredible work ethic and leadership skills have been amazing to watch for athletes and coaches.

Jeffery Rogers:
Jeff has been a member of the SHS XC and Track & Field program for four years. Jeff leads by example and is an unbelievable role model for our younger athletes. Jeff holds the school record in the 1500m, 3000m, and is currently 2nd in the 5000m and one of the top high school distance runners in the state and nation . Earlier this season he finished 2nd in a time of 14:59 in the prestigious Nike Portland XC Invitational. Jeff plans on attending a 4 year university and competing in Cross Country and Track & Field in college.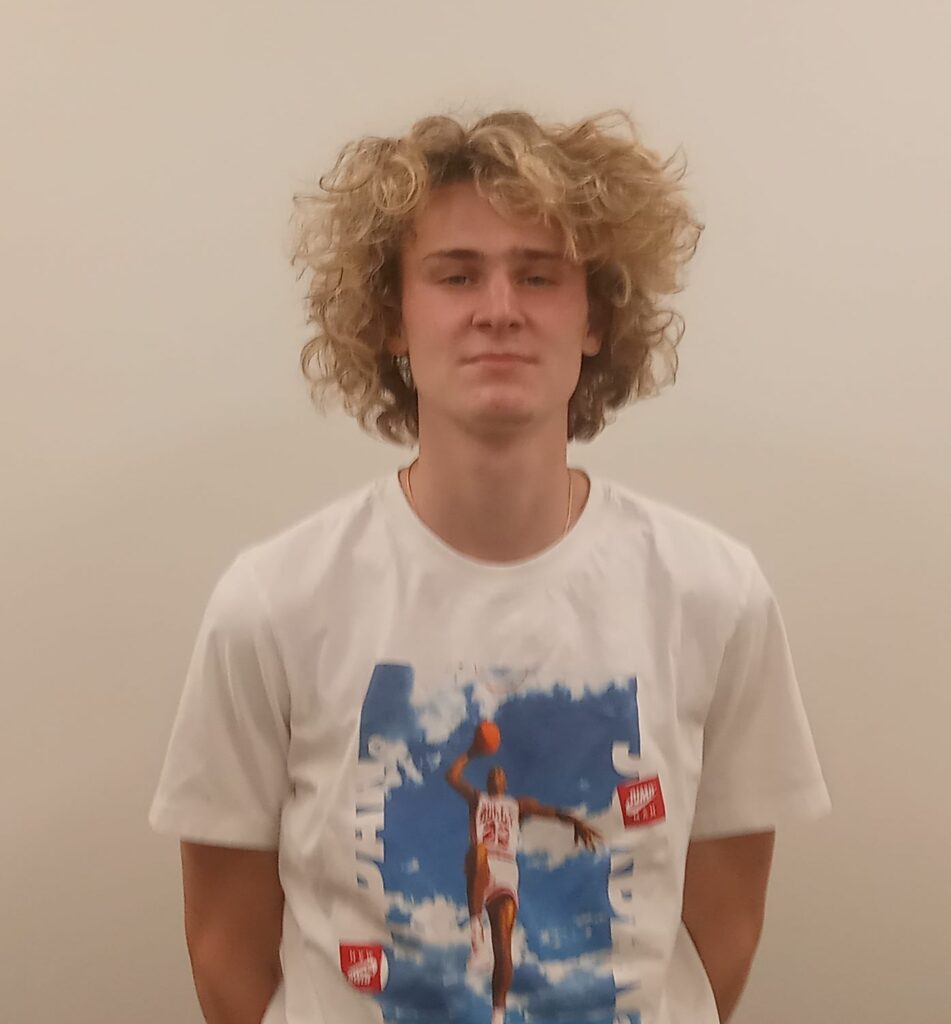 Volleyball
Caitlin Kirkpatrick:
Caitlin is a Junior in her 2nd year on Varsity. She has stepped up big this month as a middle blocker, and has had some key blocks to help us with our wins. Caitlin has a positive attitude and energy that she brings to the court every time she is there.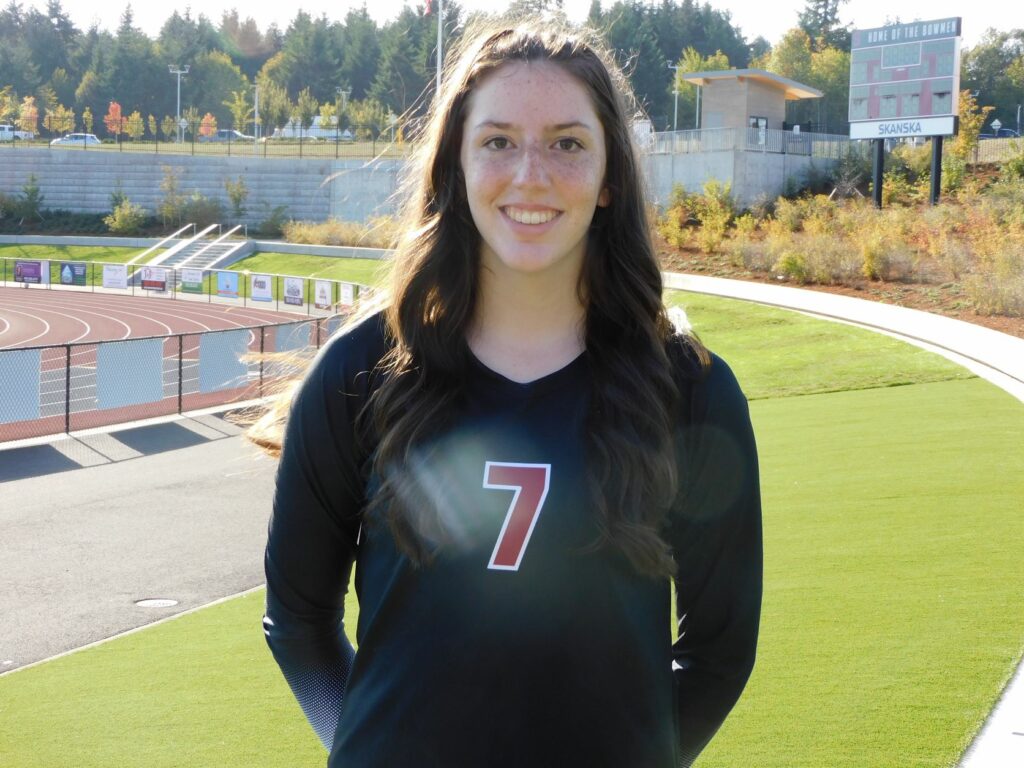 Football
Bjorn Bergstrom:
Bjorn Bergstrom is a senior captain that leads the Bowmen as the Quarterback and Free Safety. For the month of October, Bjorn threw for 525 yards and 10 touchdowns. Bjorn has also played great defense compiling 10 tackles through league play. Bjorn also performs extremely well as the teams punter and kicker.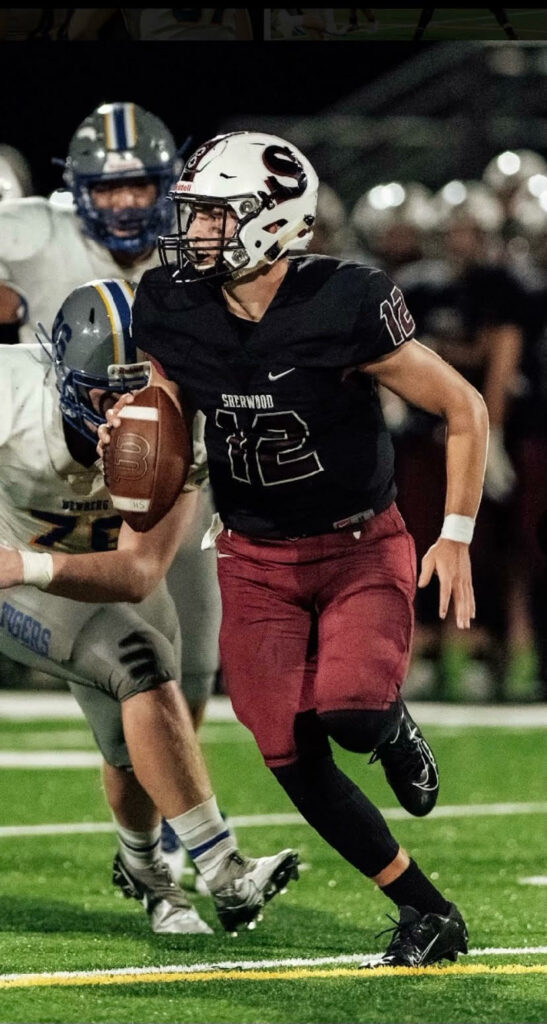 For the Month of September
Football
Seth Glenn:
Seth Glenn is one of our four senior captains that has performed extremely well the first two games of the season. Seth leads the team in rushing with 240 yards on 33 carries and 3 touchdowns. Seth is also the leader of our defense averaging 12 tackles per game. I'm extremely impressed with his ability to lead through a relentless work ethic and dedication to the team.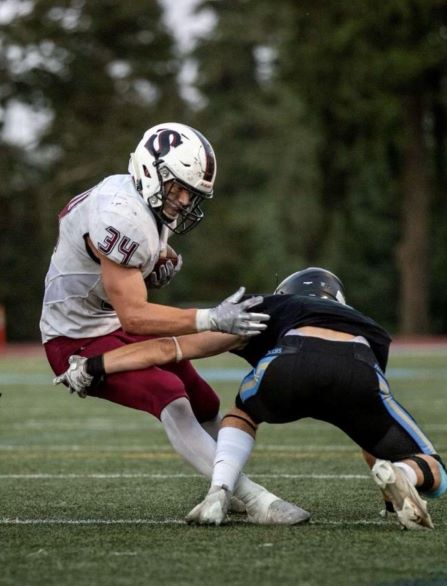 Girls Soccer
Reese Clouser:
Reese is known for her fierce tackles and constant hard work. She is an exceptional leader and one who encourages her teammates to perform to the best of their ability. Reese is a pivotal piece of the Bowmen defense and can be counted on to show strength and perseverance when challenges arise. She is a model of kindness and her calm demeanor brings a balance to the team. She is an outstanding student athlete that is driven and excels in all areas she is involved in.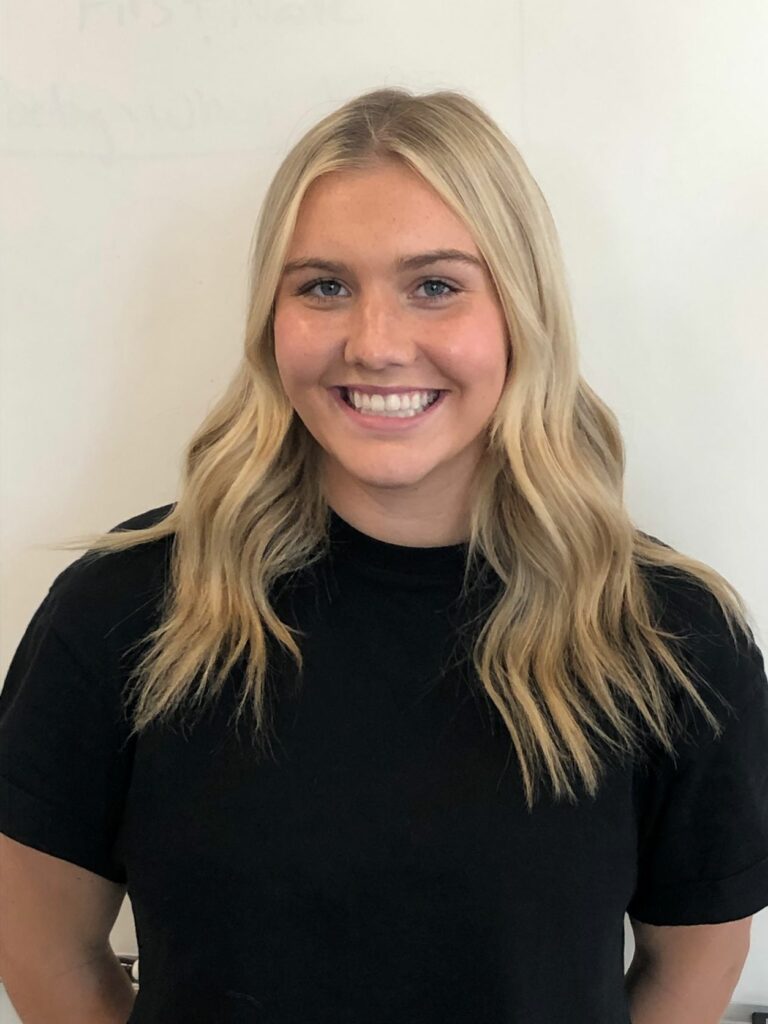 Volleyball
Emily Fulton:
Emily is a Sophomore in her 2nd year on Varsity. She plays outside hitter all the way around. Emily gets the most sets in a game and is hitting around 8 kills a match. She has risen to be a leader on the court, and a go to player when we need a pass or a kill.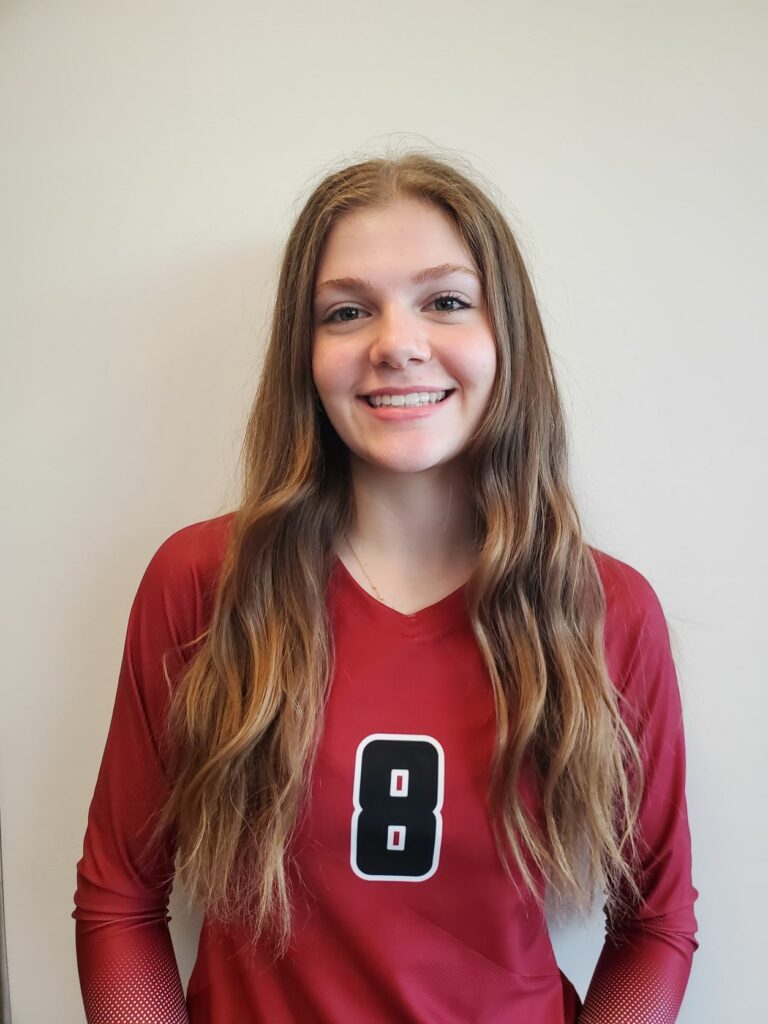 Cheer
Annabelle Dahme:
Bowmen Cheer is happy to announce Annabelle Dahme as our September athlete of the month! Annabelle is one of our captains this year and she is a very hardworking athlete. She is a leader and has an infectious smile. Annabelle has been on Bowmen Cheer for four years and we love watching her cheer!
Congratulations Annabelle!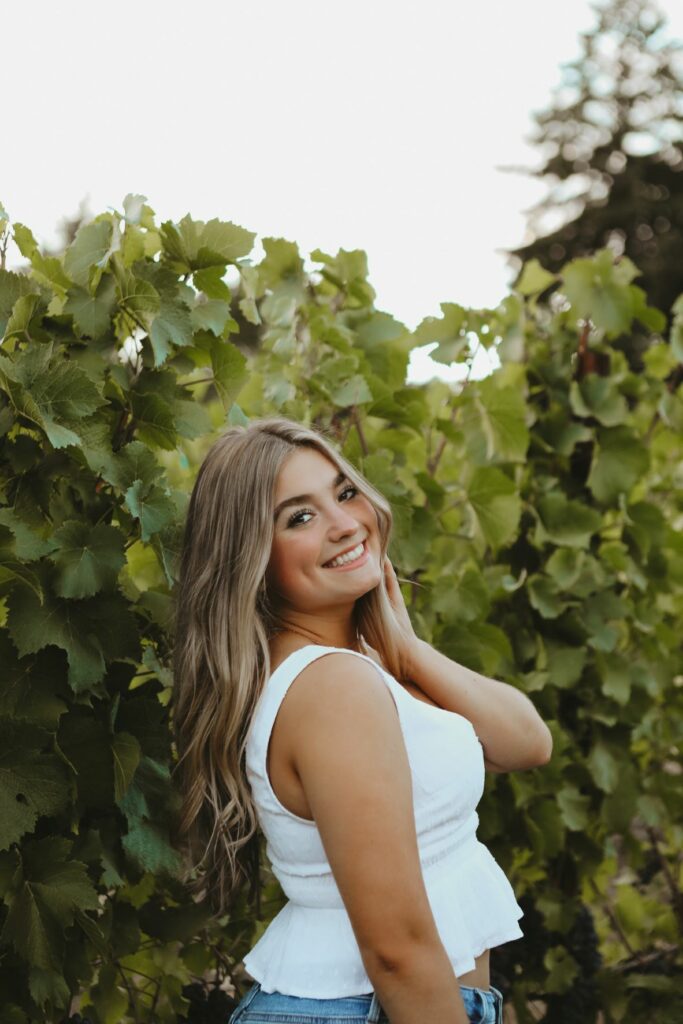 Arrows Dance
Reiley Lesyk
A great example of how care, love, and support goes a long way. She's been consistent in her support for her team mates, and coaches over and over again year after year. She is a great example of "Athlete of The Month."
Cross Country
James Crabtree
James has been a member of the SHS XC and Track & Field program for four years. James is a natural leader and unbelievable mentor for our younger athletes. He is an outstanding role model for his entire team. James is currently ranked 16th in the nation and 4th in the state at 5000m for high school cross country.. James plans on attending a 4 year university and competing in Cross Country and Track & Field in college.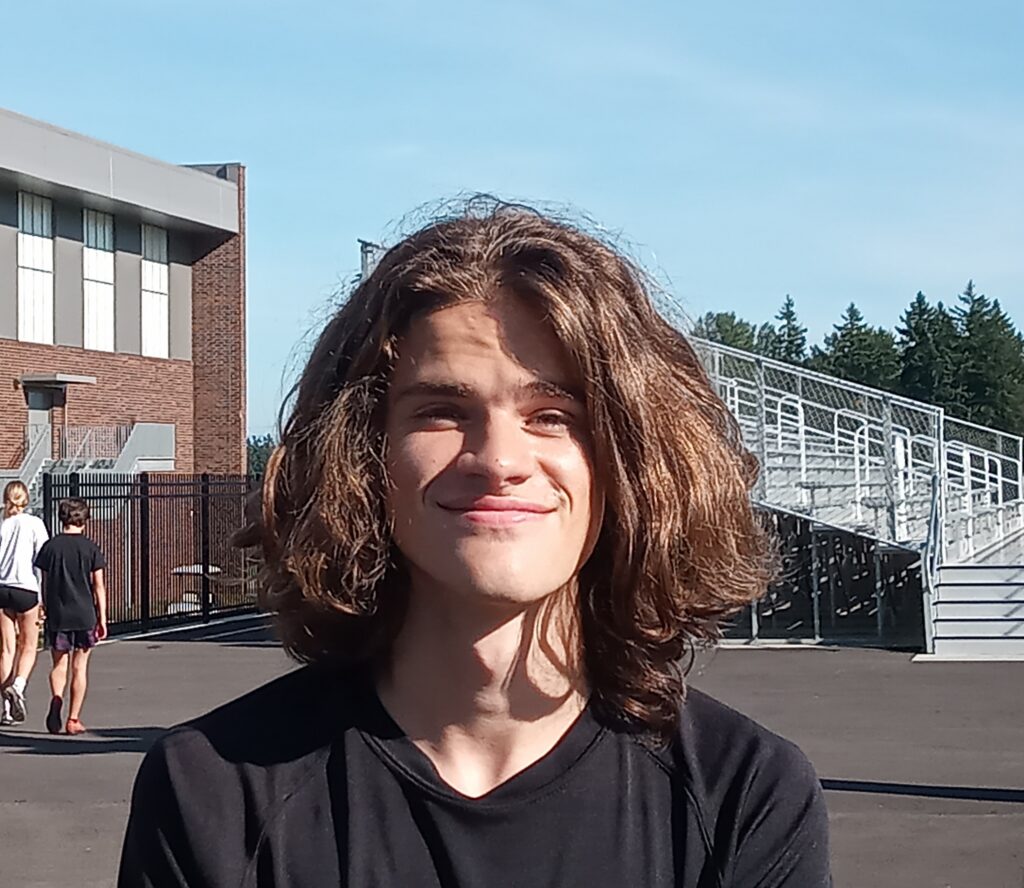 For the Month of August
Boys Soccer
Andrew Thayer :
Andrew is a 4 year dual athlete for Sherwood High School (Soccer and Track). Andrew shows his commitment to the sport and his teammates by always arriving to practices and games on time and ready to compete. His positive demeanor and non-judgemental approach, makes him an asset for achieving a hardworking and inclusive team culture. Andrew heads into his senior year ready to help lead the Boys Soccer program while also exceeding in the classroom with 3.75 GPA. Andrew's future is poised for success with his enlistment in the U.S. Air Force.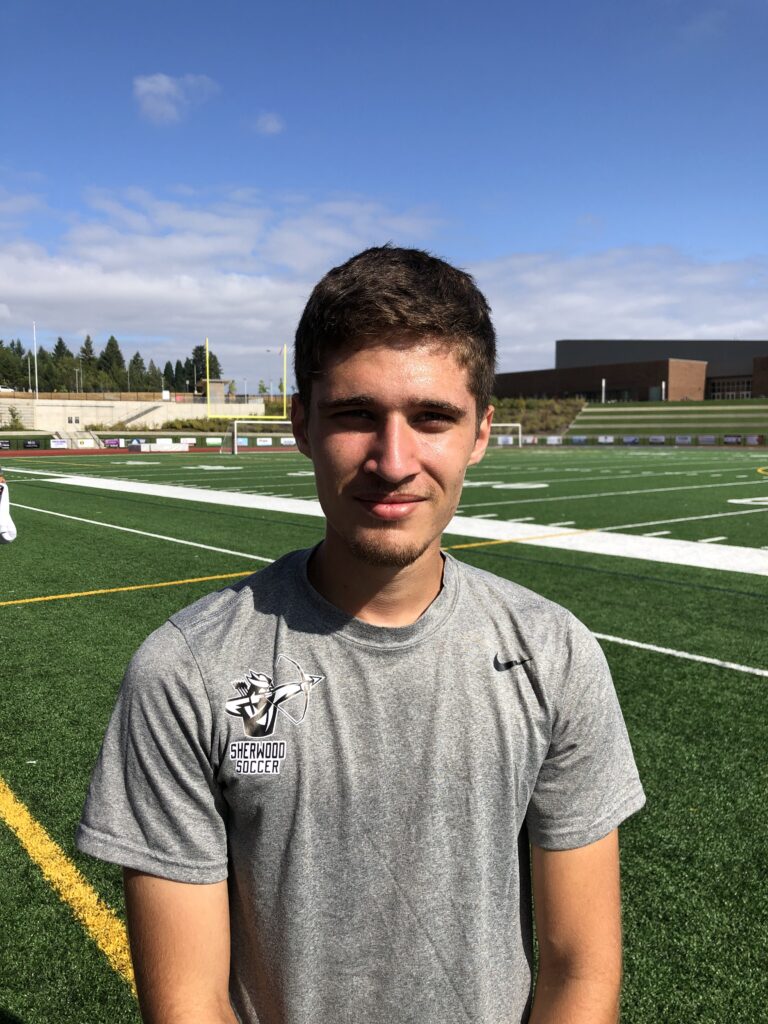 Girls Soccer
Ellie Schmidt:
Ellie is driven and determined as she embarks on her Senior season. Her consistent leadership through her work ethic and vocal presence helps the team perform to the best of their ability. She is a fierce defender that uses her speed and tenacity to shut down some of the top attackers in the league. Elie demonstrates grit and love of the game and continues to inspire those around her. She is a great model of a dedicated student-athlete.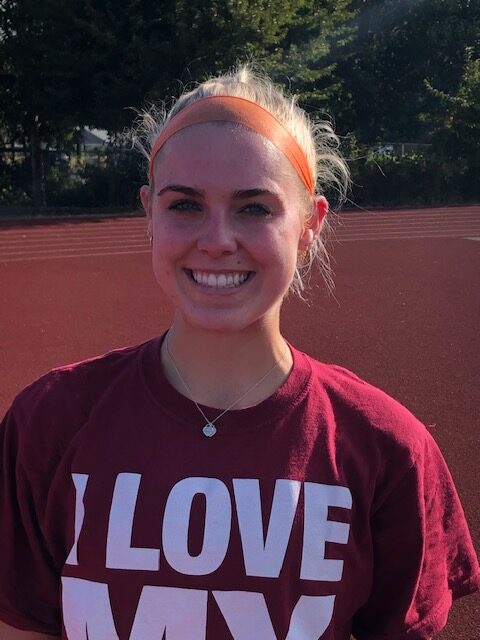 Arrows Dance Team:
Madison Urban:
Athlete of the month for dance is Madison Urban. She has dedicated herself whole-heartedly to the Arrows dance team and has attended all summer optional events and camps. She received Thunderbird All-Star team, UDA All American team and was our drill down camp champion. Madison gives her heart and soul to all she does!